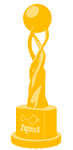 GLOBAL customer engagement
event & Promotion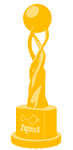 GLOBAL customer engagement
Experiential marketing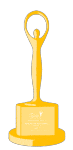 CONTENT MARKETING AND CREATORS AWARDS
Best Social Media Content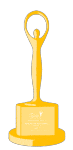 ACEF Asian Leaders Awards
Most Admired B2B Marketing
ASIAN LEADERS AWARDS
Best Media Relations / PR Campaign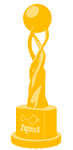 GLOBAL customer engagement
most admired btl agency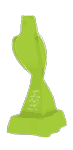 IRAN ADVERTISING
FESTIVAL AWARDS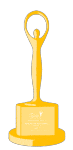 ASIAN LEADERS AWARDS
CAPABILITY AWARD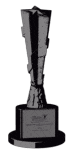 CMCA
CONTENT MARKETING & CREATORS AWARDS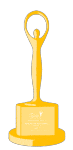 CONTENT MARKETING AND CREATORS AWARDS
Video Content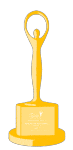 CONTENT MARKETING AND CREATORS AWARDS
Grand Prix Award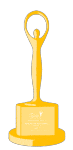 CONTENT MARKETING AND CREATORS AWARDS
Product Launch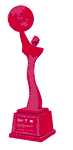 SYNERGY GLOBAL
FESTIVAL AWARDS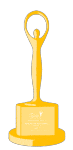 CONTENT MARKETING AND CREATORS AWARDS
Brand Launch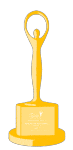 CONTENT MARKETING AND CREATORS AWARDS
Brand Packaging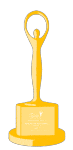 CONTENT MARKETING AND CREATORS AWARDS
Brand Identity Design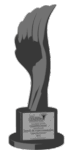 ACEF Asian Leaders Awards
Best CSR Event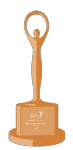 ASIAN LEADERS AWARDS
MOST ADMIRED B2C MARKETING CAMPAIGN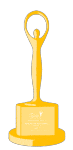 ASIAN LEADERS AWARDS
MOST EFFECTIVE USE OF SPONSORSHIP AND EVENT MARKETING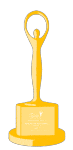 ASIAN LEADERS AWARDS
MOST ADMIRED BRAND MARKETING ACROSS ASIA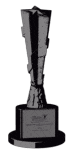 ASIAN LEADERS AWARDS
Most Admired Branded Content
ASIAN LEADERS AWARDS
Most Admired B2B Marketing
ASIAN LEADERS AWARDS
Excellence in Corporate Reputation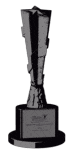 ASIAN LEADERS AWARDS
Best Corporate-Community Partnership
CMCA
PR CONTENT MARKETING & ADVERTISING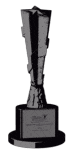 ASIAN LEADERS AWARDS
Best Environmental Behaviour Change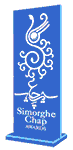 IRAN PRINTING
FESTIVAL AWARDS
ASIAN LEADERS AWARDS
Best Social Media Campaign
CMCA
SOCIAL MEDIA CONTENT LINKEDIN
CMCA
WEBSITE CONTENT MARKETING & ADVERTISING
CMCA
VIDEO CONTENT MARKETING & ADVERTISING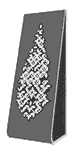 SARVE NOGHREIE GRAPHIC
FESTIVAL AWARDS
CMCA
GRAND PRIX AWARD B2B BRANDED CONTENT
CMCA
GRAND PRIX AWARD BEST CONTENT STRATEGY
CMCA
Agency / Client Content Marketing Partnership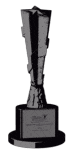 ASIAN LEADERS AWARDS
Social Impact Award
CMCA
Most Admired Agency for Content Creation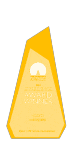 WEB EXCELLENCE AWARDS
CORPORATE COMMUNICATIONS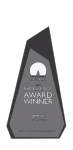 WEB EXCELLENCE AWARDS
CORPORATE COMMUNICATIONS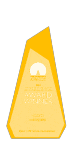 WEB EXCELLENCE AWARDS
BRANDING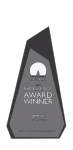 WEB EXCELLENCE AWARDS
BRANDING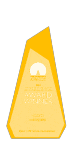 WEB EXCELLENCE AWARDS
MARKETING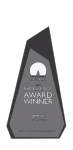 WEB EXCELLENCE AWARDS
MARKETING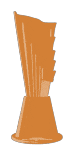 WINA FESTIVAL DUBAI
BRONZE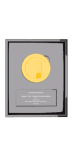 WINA FESTIVAL DUBAI
HONORABLE MENTION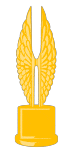 ACEF GLOBAL CUSTOMER ENGAGEMENT
EFFECTIVENESS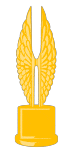 ACEF GLOBAL CUSTOMER ENGAGEMENT
CREATIVITY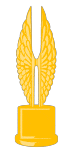 ACEF GLOBAL CUSTOMER ENGAGEMENT
SUCCESSFUL USE OF CSR ACTIVITY
"It's so promising when the values you build are seen by the connoisseurs in the field. The Badge of Top B2B Company in the Middle East awarded by Clutch is sure a peacock feather in the cap of Zigma8."
We are an advertising agency that has a way of
winning
Our clients are the winners; we just look after the marketing, branding, and advertising awards
We win awards nationally and internationally. We believe that this is because we understand our clients' needs and make creative that gets results with their customers. These have been recognized by the Saniss Awards, Stevie® Awards, Luum Awards, Web Excellence Awards, WINA Festival, CMCA, etc.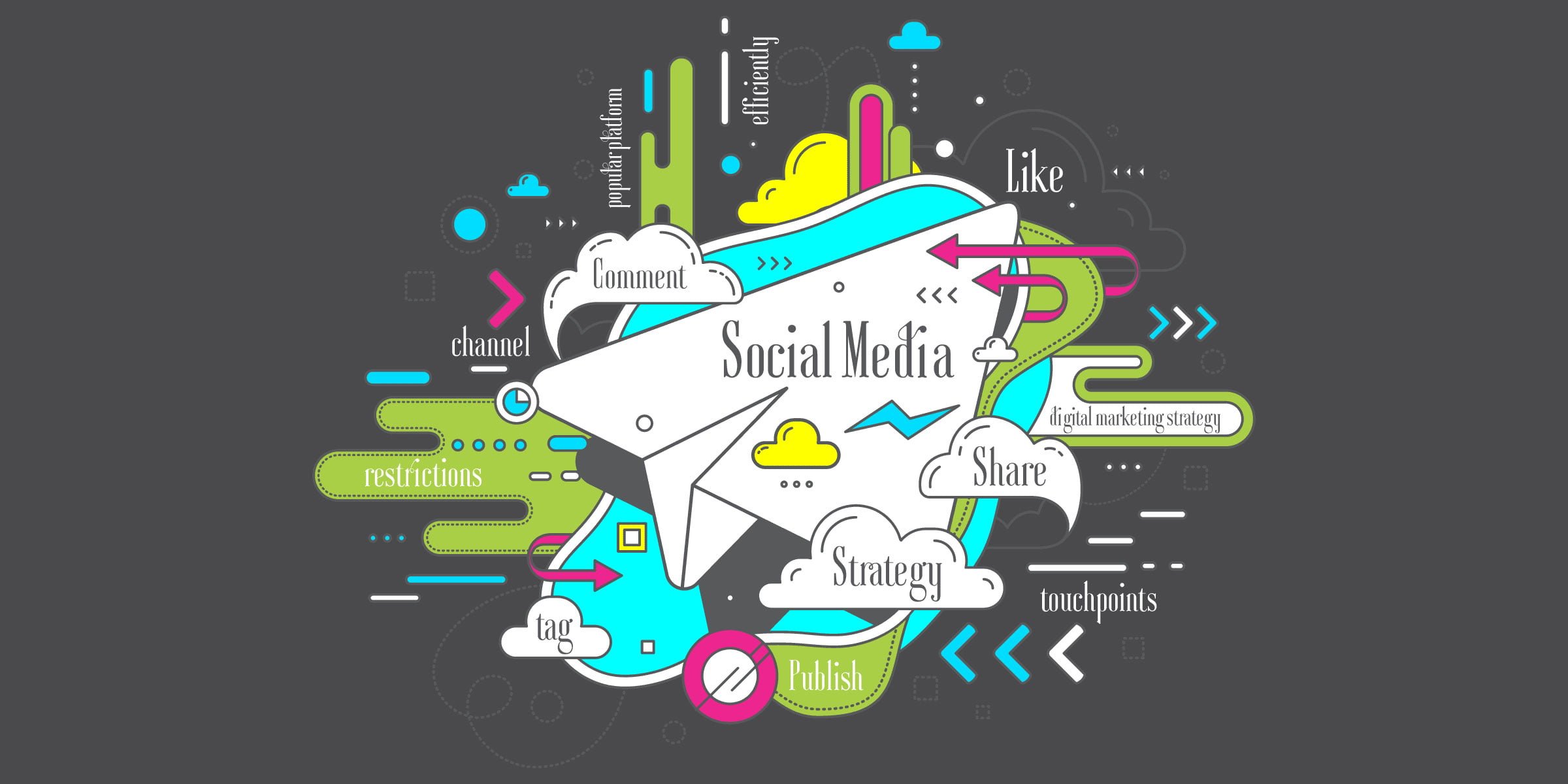 كيف غيرت وسائل التواصل الاجتماعي (السوشيال ميديا) الطريقة التي تعبر بها العلامات التجارية عن نفسها، وما هي استراتيجيات السوشيال الميديا
حین تبدع بمستوى عالمی، بالتأکید ستخطف الأنظار
Leila Rezaei
Brand Manager, Moringa EMO
"Zigma8 was great at understanding our objectives for Moringa EMO. They come with a strategy that is completely deep and also very understanding of the target audience's psychology. The strategy showed us a new way to look at media for Iranians. Also, they are very professional and creative because they taught us about the story [method], which I have not heard from my time working with international brands. The strategy helped Moringa EMO get to sales targets before we finished the advertising and also many new shops want the products. We sell out of the products in most shops! Zigma8 is world-class. Thank you!"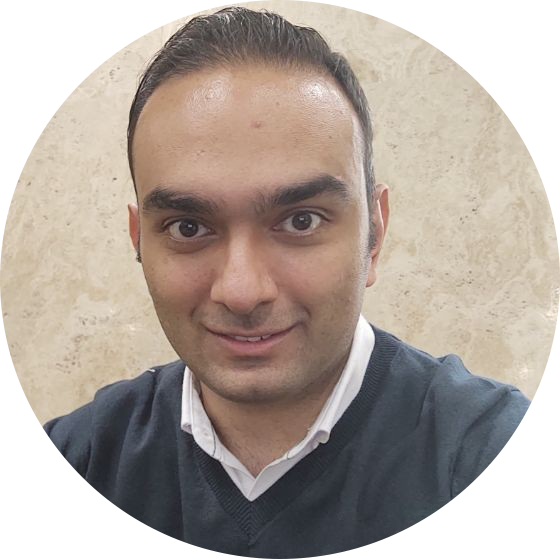 Alireza Iranmanesh
Marketing Director, Moringa EMO
"Being professional in essential aspects of marketing shines Zimga8 from the others. Their knowledgeable team with hardworking and problem-solving attitude helps companies to achieve the best possible results. As a marketing director, I have done a full launch campaign project with Zigma8. The team helped us with the creative launch campaign idea, Key Visuals, media plan, POSM design, and other essentials. Based on the result, the campaign was successful and Zigma8 had a key role in that achievement."
Pantea Khosravi
Senior Brand Operation Manager, MyLady
"Working with Zigma8 was enjoyable, and the event result was even more enjoyable — it was a unique experience".
Negar Sharafeddin
Head of Marketing, Zarrin Roya
"Thanks for the brilliant management of the event. We loved it, and every single person that saw the stories".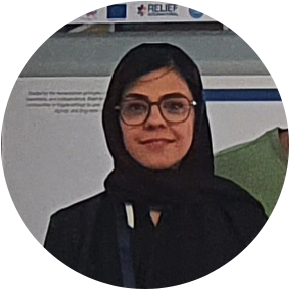 Firoozeh Dalighian
Acting Head of Tehran Office, Relief International
"It was a great collaboration. Zigma8 team accompanied us full-time for two days and we were very satisfied with the results. Thank you Mr. Damoon and your very good team."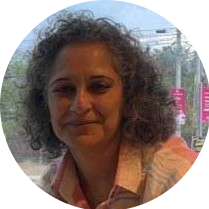 Vrinda Dar
Country Director, Relief International
"Let's Lift our spirits by seeing this video shared by Zigma8, the agency that helped us in WRD."

Mohammad Ali Borhani
General Manager
TAKDANEH CO.
"Zigma8 | 360° Creative Communications was selected as the best advertising and branding agency amongst other competitors due to the competition our marketing and branding department had designed in the field of creative package design. We congratulate them for the game-changer package design and we are content to have worked with them."
Ahmadreza Alavi
General Manager
KACC (Kaveh Aluminium Can Company)
"We are highly proud to thank you and all your team members for your creative efforts. It was the ultimate professional collaboration for us. Zigma8 worked 24/7, using the latest technology to help launch our 2nd production line in a short notice with world-class quality, best timing, execution, and management. We eagerly hope to have more collaboration with you in future projects."

David Anderson
Group CEO
KACC (Kaveh Aluminium Can Company)
"The opening ceremony was absolutely a fitting tribute to all of us over so many years who put so much effort to make it happen. My congratulations to Zigma8 | 360° Creative Communications to have done such a perfect job operating this event. I think it was a very special event reflecting a very special business."
Allan Pease
Body Language Expert, Author
SYNERGY GLOBAL FORUM
"It was a creative and novel event. I personally did not expect to see such an out-of-the-box perspective and surprising marketing activity in the Middle East and Iran. I wish Zigma8 | 360° Creative Communications more success in their career."
Garrett Johnston
Lecturer
SYNERGY GLOBAL FORUM
"It was a great experience visiting Dr. Mir Damoon Mir and his creative and active team at the event we had in Tehran, Iran. It was absolutely an eye-appealing and memorable event executed by Zigma8 | 360° Creative Communications, and I hope to visit them again in a new project."

Riyadh Certain
Vice President – Near East
JTI (Japan Tobacco International)
"It was a very good and fantastic event tonight. It was really well-done and well-organized. I think it was a great start for Camel Black & White to do well in Iran. And I thank Zigma8 | 360° Creative Communications for their perfect performance."

Marcus George
Correspondent - Iran & Gulf Region
THOMSON REUTERS
"Damoon [CCO of Zigma8] offers a wide variety of skills in strategic branding to clients and continually strives for success. The results he achieved for brands like Mario-Valentino Boulevard, Dubai Pearl, Salya Homes in Dubai, he has shown he is always willing to go the extra mile to accomplish his goals."

Paul N. Stothert
Commercial Director, Partner
SANTIS HSE GROUP
"Dear Damoon, [CCO of Zigma8] we have never been able to get the same quality of work and attention to brand image, quality and detail since you left Dubai."

T. Jeff Tall
Managing Director
EXPANSION USA INC.
"As a Creative Director, Damoon [of Zigma8] consistently outperformed our clients expectations. In addition to his passion for artistic expression, his focus is always on improving the client's brand positioning and increasing sales. He also excels at coordinating colleagues and suppliers to make sure the deliverables match world-class standards, down to the last detail."

Arthur Pandolas
Commercial Manager
MURRAY & ROBERTS (JV with Habtoor Leighton Group)
"Damoon [CCO of Zigma8] did an excellent job and was an asset to the organization. Thanks to his creativity, knowledge and experience that made us exceed expectations. Thank you for your contribution regarding our brand development in UAE."

Stefan David Michlig
Head of Risk Management
SWISSCOM
"Damoon's [CCO of Zigma8] recommendations are actionable, useful, and insightful, and the people seem real and truthful in his team. He doesn't just tell you what you want to hear."

Henrik Adler-Nielsen
CEO, Partner
HEIMISCH DENMARK
"I want to thank Zigma8 for their very good work on the design and development of our new brand identity and packaging. We are very pleased that they have come up with a strategic brand design which successfully conveys the positive attributes and reliable image of European home appliances company."
Luigi Piero
CEO, Founder
FUHLEN
"Zigma8 are an amazing agency to work with they go way and beyond the expectations and deliver on their promises standards. They understand strategic brand management and guide you through the re-brand process with deep knowledge and patience, which is needed during any kind of corporate change. Each team member within Zigma8 has been briefed on the client's needs and requirements, which means you always have a contact point, whatever the emergency."
Dr. Hosseinali Momeni
Vice President of Strategic, Marketing, and Sales
Persia Khodro
"Zigma8 has a reputation for delivering incredible results, which was why I was keen to call on their expertise to help with an important challenge for Persia Khodro. Dr. Mir Damoon Mir and his team exceeded my expectations — not just in the delivery but also in the highly professional way in which they handled every detail. Persia Khodro holds its products and services in high esteem and expects nothing less than world-class results — Zigma8 delivered world-class, and we highly recommend you call on them too."
Shabnam Rafienejad
Head of Marketing
Persia Khodro
"Zigma8 brought a classic display of brilliance to a classic brand for an important message we needed to share at the Nowruz. Dr. Mir Damoon Mir and his team literally worked day and night to deliver a world-class video that we are very proud of. Every detail was fine-tuned, ensuring impact. I recommend you experience how it is to work with this passionate team."
Maryam Ghazi
Head of Advertising and Branding
Persia Khodro
"I'd heard of Zigma8's impressive creative abilities but never had the opportunity to work with them until recently. Having worked with the team, I fully understand why they have such a great reputation. Every team member brought a level of expertise that I've not seen in the market. The results were not just a video that impressed our audience but also new friendships with the agency's team. Thank you, Dr. Mir Damoon Mir, for making us proud."