We serve up a new kind of strategy with our marketing in Iran
How we created a winning new look for Takdaneh
Takdaneh is one of Iran's leading fruit juice manufacturers but has struggled to maintain its position in an expanding market. With Iran's rapidly expanding market and Takdaneh's expanding exports—both to the Middle East and Europe—the company had also expanded its product range. As a result of these changes, Takdaneh began to see a fragmentation of its brand identity. It was something that they felt contributed to it losing its position in the market.
The challenges of building a brand when advertising in Iran
Our challenge was to build on the brand's heritage of crisp, clean visual communication and develop a world-class fresh new packaging identity to present a bold and unified presence on the shelves of Iran and beyond.
Expanding our view for better marketing and advertising activities in Iran
We chose to return to the clear canvas look that once defined Takdaneh, creating a harmonious suite of clean and crisp consistent packaging designs, each with sharp, hyper-real illustrations. These custom-made, world-class illustrations appear differently on either side of the packages. They would appeal to both the emotional and logical expectations of customers.
We strategically opted to make one clear category distinction for the brand's 'health & fitness' customers, choosing to reverse the background colour to black. In doing so, we aimed to appeal to customers with a more serious approach to the products they consume.
Collaboration is the key to a successful marketing campaign in Iran
To ensure top quality final results, we insisted on close collaboration between Takdaneh, suppliers such as Tetra Pak and our team. This successful involvement and integration between us helped ensure that high standards remained across all stages of packaging production, meaning that Takdaneh's customers experience nothing but perfect results.
For us, at Zigma8 Branding and Advertising Agency, the result was a big win, quite literally. Takdaneh established the packaging design project as a competition among the leading agencies in Iran, and we came out top. For Takdaneh's customers, the result was a clear, consistent and crisp suite of packages created for ease of selection.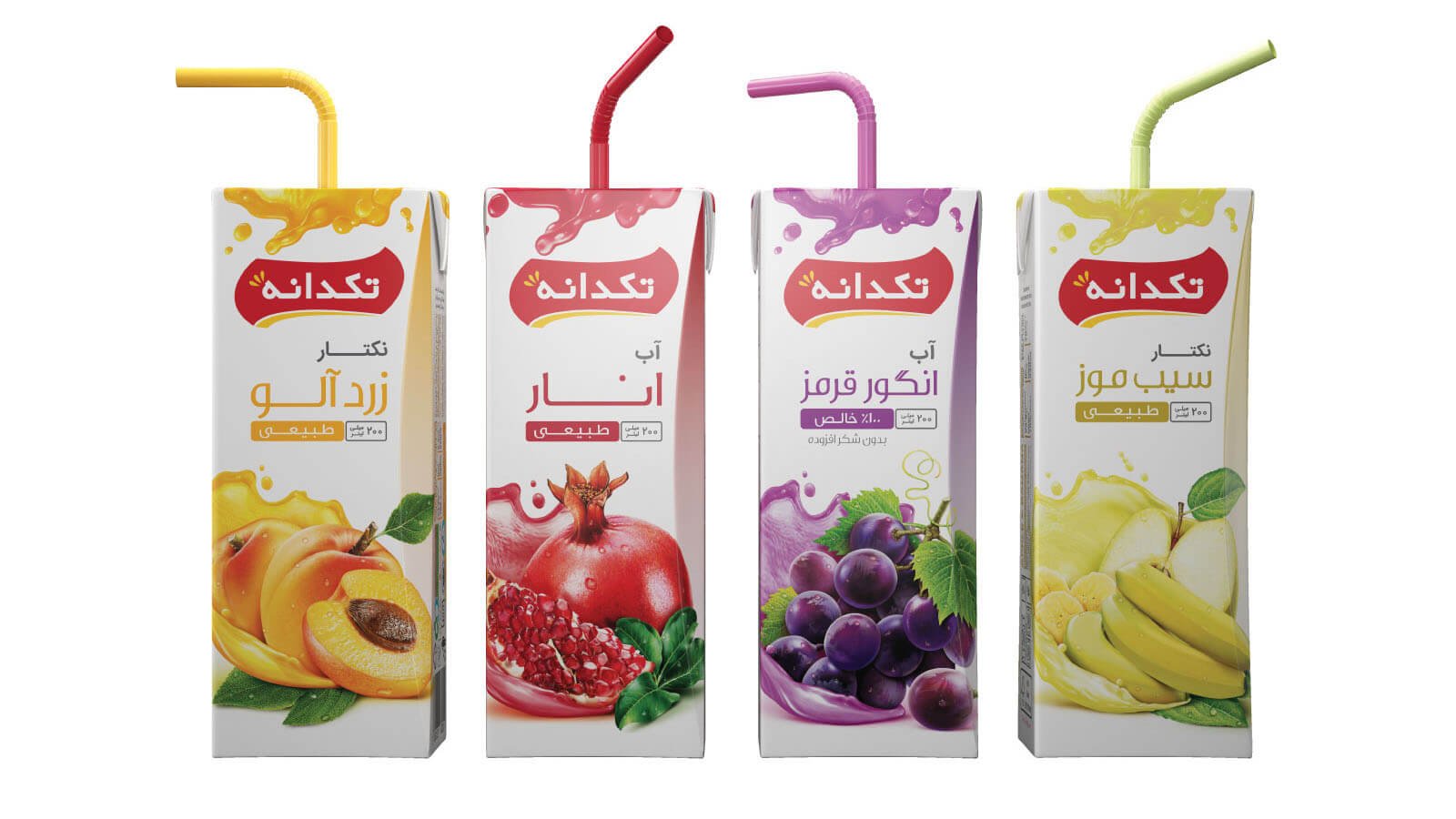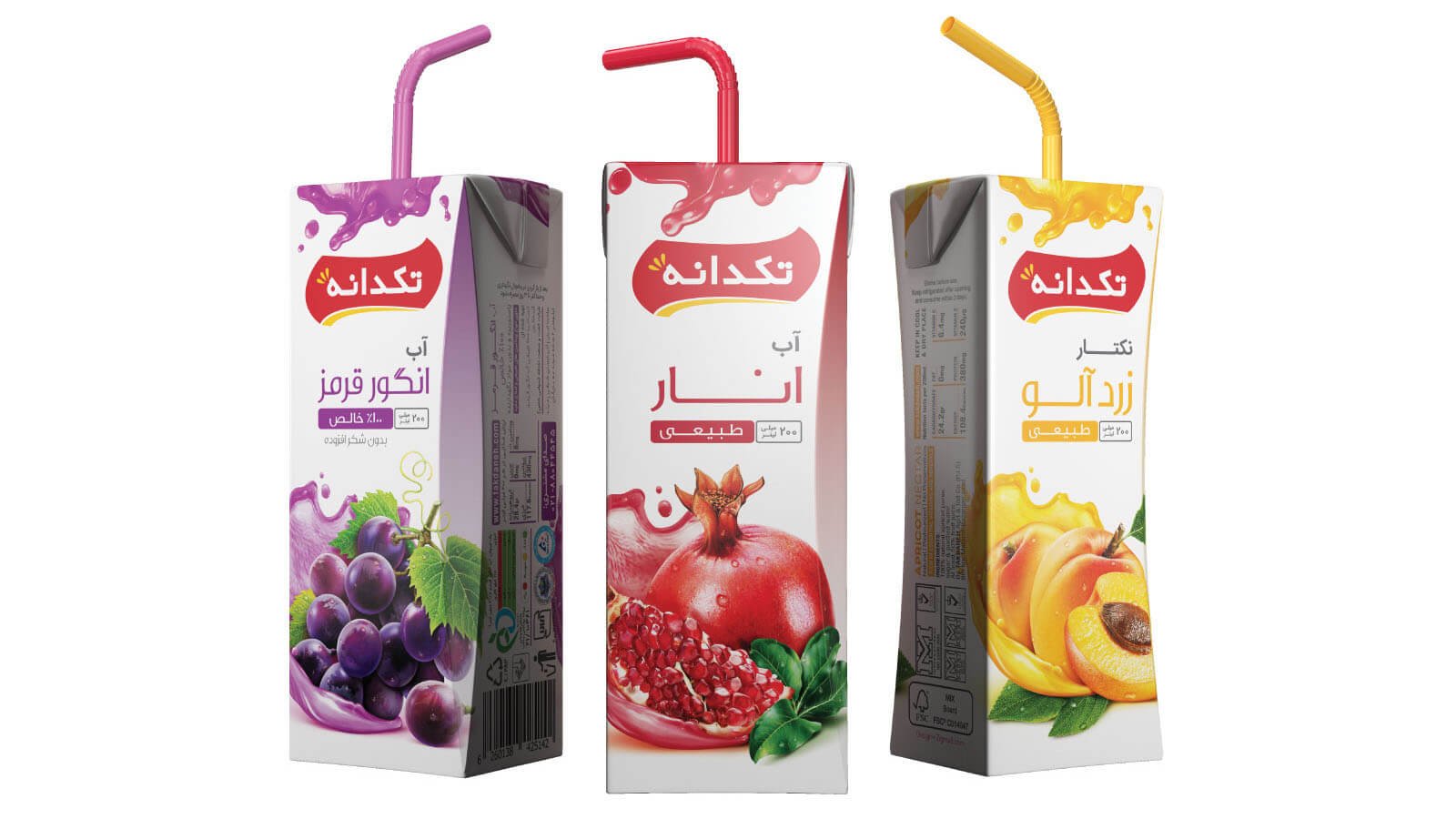 Branding beyond an advertising campaign in Iran
We are sure that with this fresh, new, world-class identity, Takdaneh can expect to regain its market position. We hope that the rebrand will help the brand exceed it — reestablishing themselves as pioneers in fruit-juice manufacturing. We are thrilled to announce that our rebrand project with Takdaneh went beyond customer satisfaction. The international publication, Design Crush, featured Zigma8 as Top Food Package Design Agency in the Middle East for the Takdaneh package redesign.