Real estate advertising has always been a coveted field of work worldwide. They have flourished based on recommendations over decades. Therefore, it is a wonder how far a brand can expand its business with just word-of-mouth in an industry filled with the same approaches. Actually, the competition is fierce, and these days new players need expert marketing skills to set themselves apart from the rest.
Well, this was Borjeman's challenge when they contacted us. They wanted to create and promote an interior design complex in Iran that would include A to Z of designing as if it is the only answer to everything one might need to furnish, decorate and design a house or office.
The fact is Borjeman wasn't even Borjeman when we first met them. So Zigma8 360° Creative Communications agency was tasked to build the brand from scratch, shape its identity, values, and objectives, and ultimately introduce it to the target audience with a comprehensive real estate advertising campaign in Iran.
This article will discuss how we started the marketing and real estate advertising plan in Iran for Borjeman and what the outcomes were.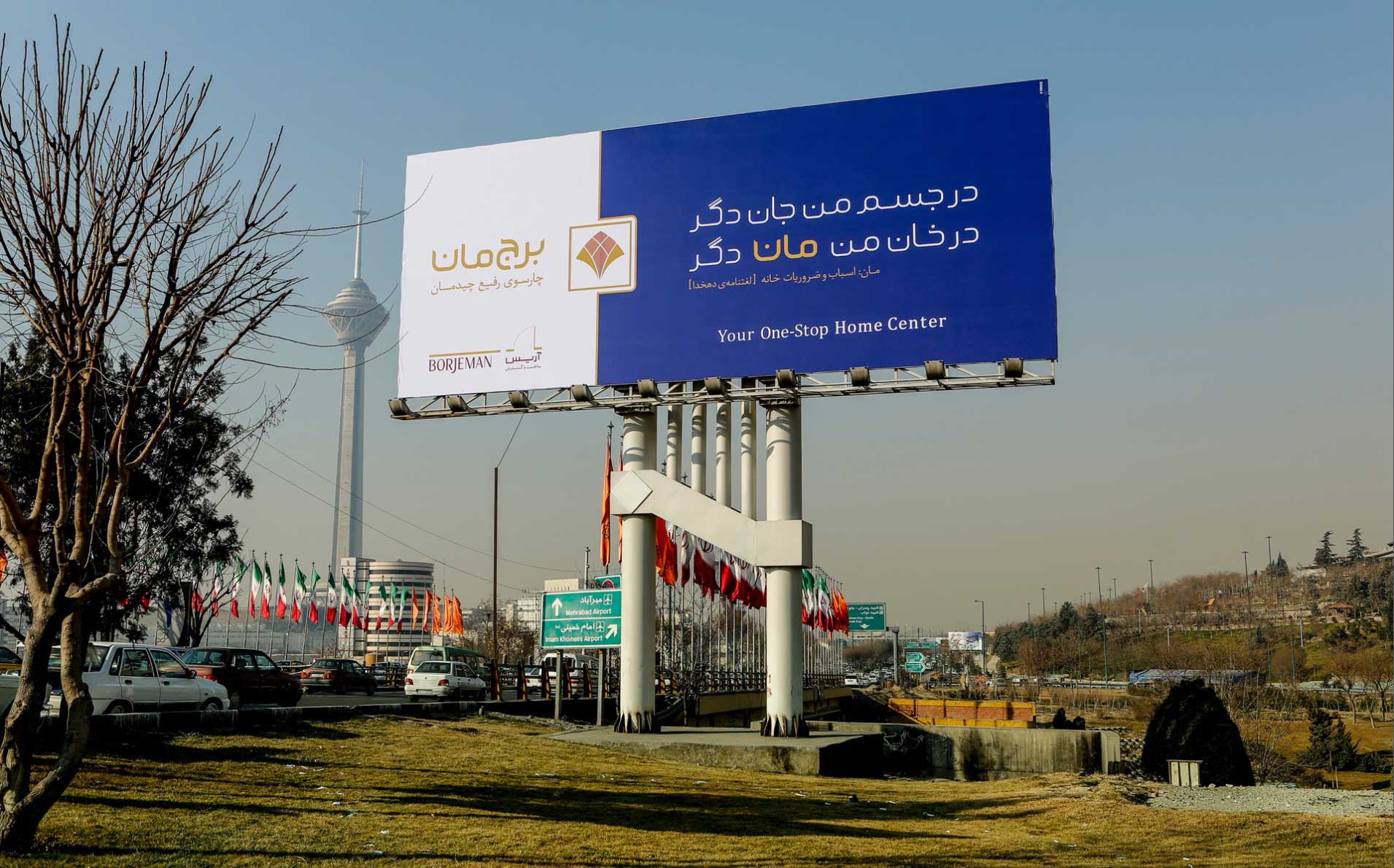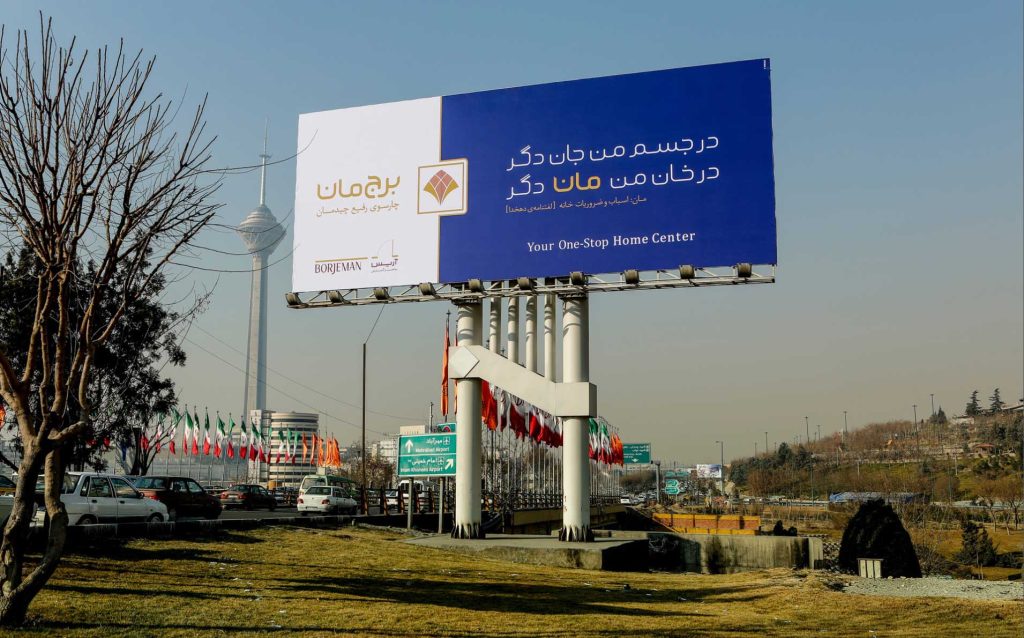 Creating a Brand Identity as a Marketing Solution for Real Estate in Iran
Zigma8 treats brand identity as a clear, unique, and memorable concept, repeated consistently, and resonates with the target audience. Creating one is a crucial tool for establishing a brand and how the customers communicate with it. To deepen the look and feel of this business, we begin with the naming process. We wanted to attract and influence, and Borjeman was a perfect choice. The name combines two impressive exclusive words; first, Borj is the shared word in Persian and Arabic translated to Tower, and second, Man, which is a grandiose word for Ours in Persian. Combined, they can portray prestige, ideality, and passion. Also, an ancient mall in Dubai is named Borjeman, and the association could bring the new brand public acceptability and positive impression. Besides being the heart of interior design in Iran, the upper floors of the complex were to be rented as different offices, which made us act aspirational but not referencing the interior design market directly.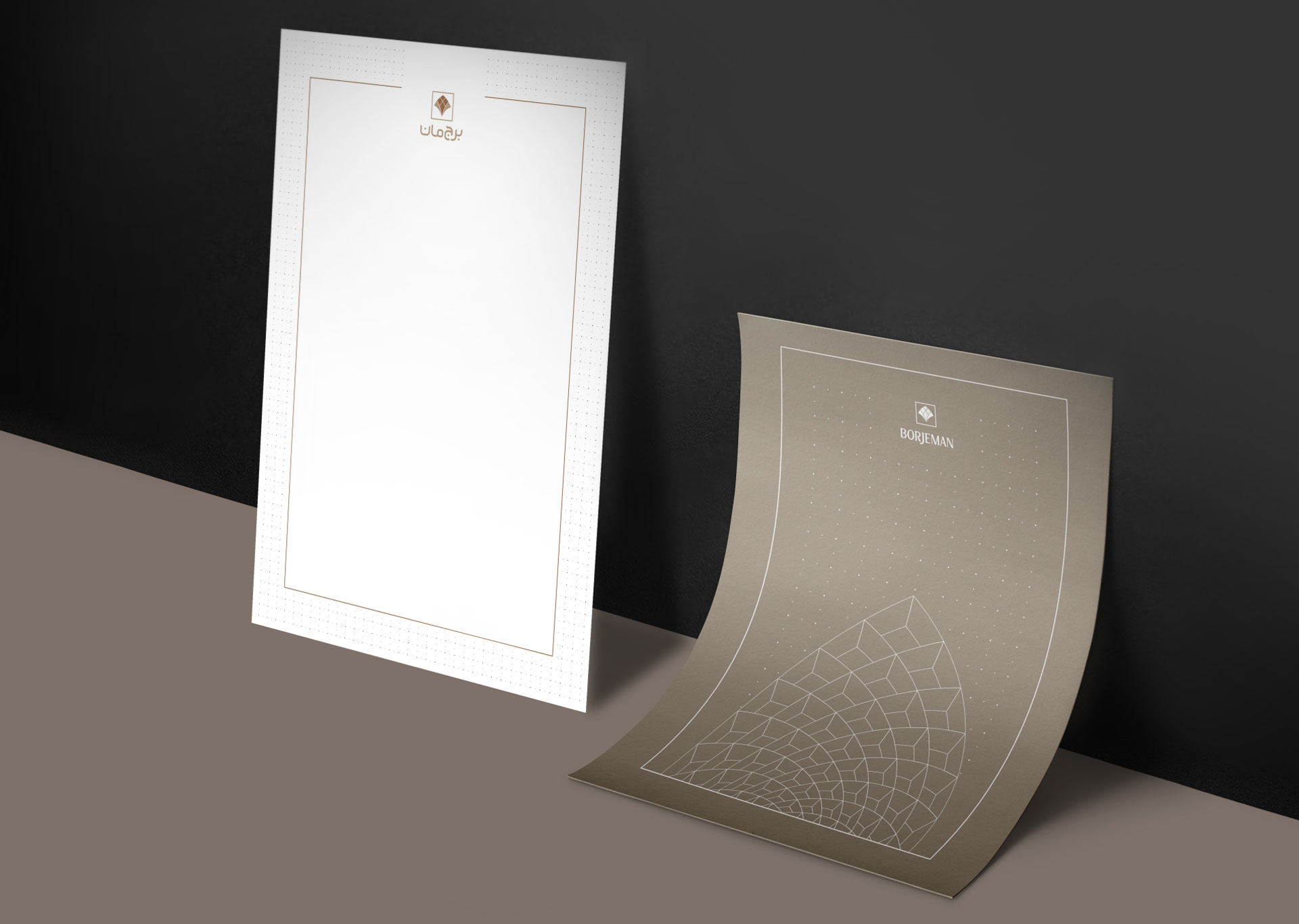 360° Advertising Campaign to Empower the Real Estate brand in Iran
Believe it or not, when it comes to branding, what you see is what you get. Customers have no reason to give a visually impressive brand the benefit of the doubt, and that is up to the brand's visual identity to earn that kind of trust. At Zigma8, we wanted Borjeman audiences to see prestige, sublimity, and nobility. Therefore, we developed a brand image using great old Persian iconography and amplified it to represent a grand tower. Images are an effective form of communication, and we found a way to shape perception and create an impression via the visible elements of the brand. To make sure Borjeman visuals communicate the way they should, we complete it with the perfect slogan saying; Borjeman, Your One-Stop Home Center, both in Persian and English.
Promoting the Brand with an OOH Advertising Campaign in Iran
Real estate marketing is about promoting a business's unique value proposition to the world in order to build the brand and attract clients. In a nutshell, with a marketing plan, we want to sell services or products by advertising, promotion, and even conducting market research. With Borjeman, we went for an out-of-home advertising campaign in Iran to promote the complex. Our idea was to mix and match grand Persian history with a modern European-art flavor to tickle audiences' curiosity. Our designers at Zigma8 combined the homely nature of the Persian atmosphere with Vincent van Gogh's "The Starry Night" painting and created a noble feeling.
We also designed other collaterals, including 3D fly-throughs, brochures, gifts, stationery sets, and billboard materials. Moreover, we took a step further and chose a video advertising solution to promote the brand values and differences. And since we are one of the rare top full-service advertising agencies in Iran, we covered all production and media planning and buying details.
Print and Production Award for the Borjeman
Above all else, Zigma8 successfully created a top touch marketing solution in Iran for an interior design complex by using powerful tools to tell their story and connect with their customers. In addition to bringing revenue and character to the brand, Zigma8 was awarded one of the most prestigious Iranian awards, Simorgh, for Borjeman's Print and Production materials. This award mostly goes to one of Iran's top print houses, and honor is not enough to describe how we felt about this victory. However, in our team, the real victory is the satisfactory results we end up with.
Our brand identity solution and real estate advertising plans in Iran for the Borjeman complex helped the brand be positioned as an ultimate design source. We chose to be perfect, and that is why our Works will help brands be their best. We know the wrong message can have dire consequences while creating a brand image. We understand your brand identity and will guide you on your visual journey. Check out our Services and find out how we can guide you toward perfection. If you have any questions or need more information, please contact us and let us know.