HOW TO TOWER ABOVE THE REST BY REAL ESTATE ADVERTISING IN IRAN
BRAND IDENTITY DESIGN FOR BORJMAN COMPLEX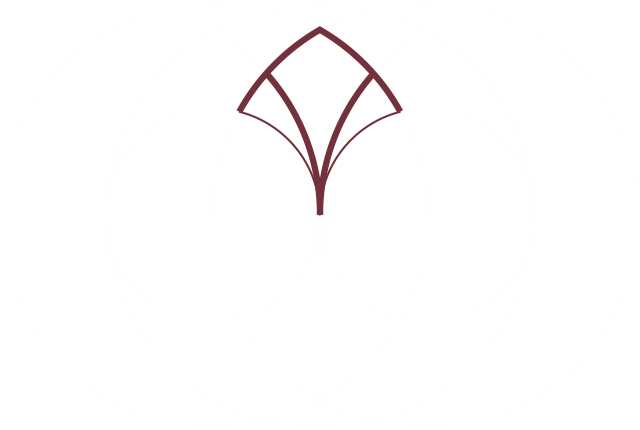 Iran can often do retail slightly different. From Tehran's Grand Bazaar to the modern malls of Iran, markets for products will often cluster. Multiple competitors will set-up shop side-by-side, offering only slight variations in products to their neighbours.
Marketing challenge for an Iranian real estate
For our client, Borjeman, this was the model we were to mimic, but our true challenge wouldn't be so straightforward. Borjeman wanted to be the one-stop-shop for all things interior design, within an area that itself is the one-stop-plot. To make this claim and to fulfil this claim would not be easy, but we at Zigma8 Advertising Agency don't enjoy easy.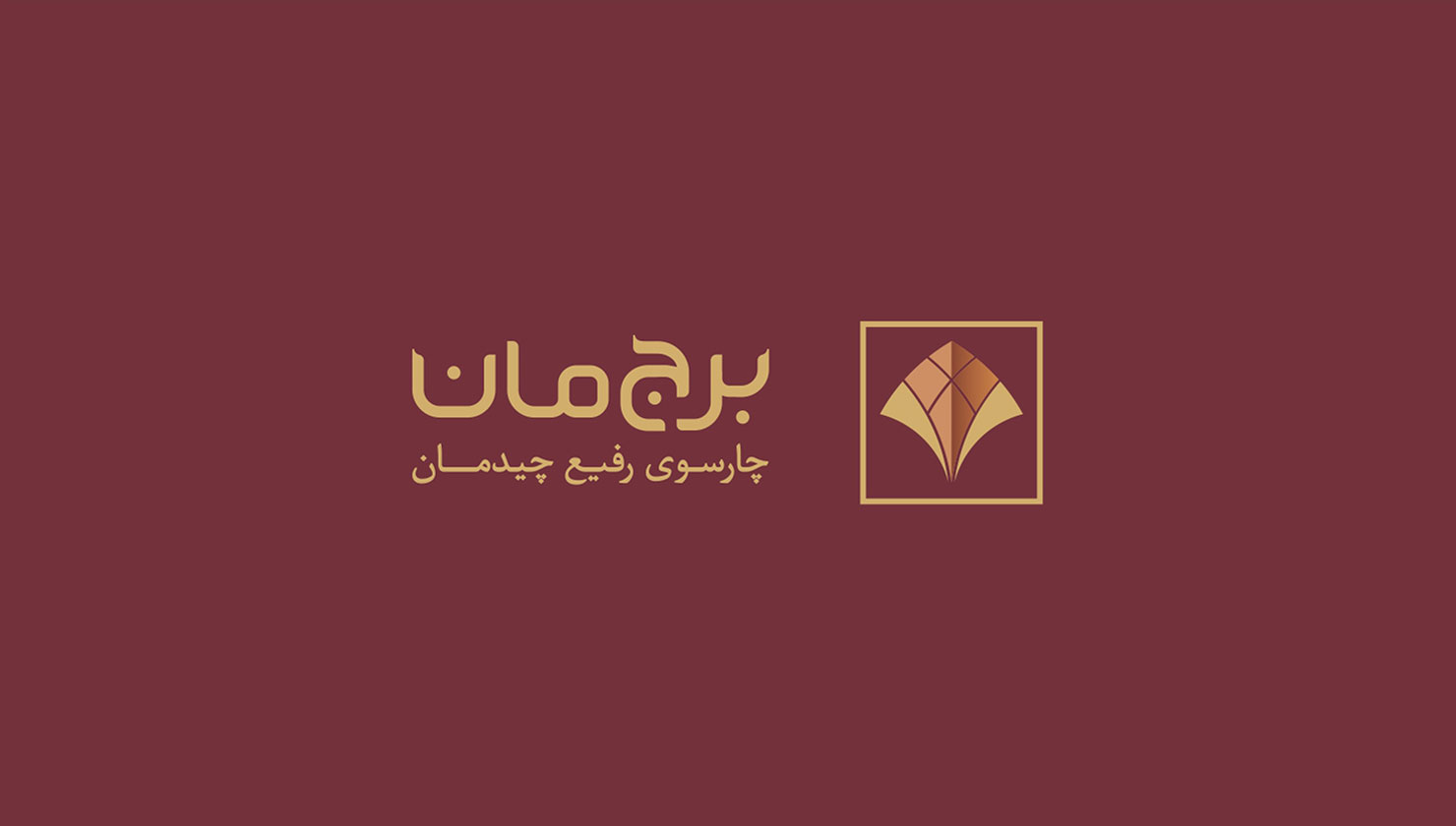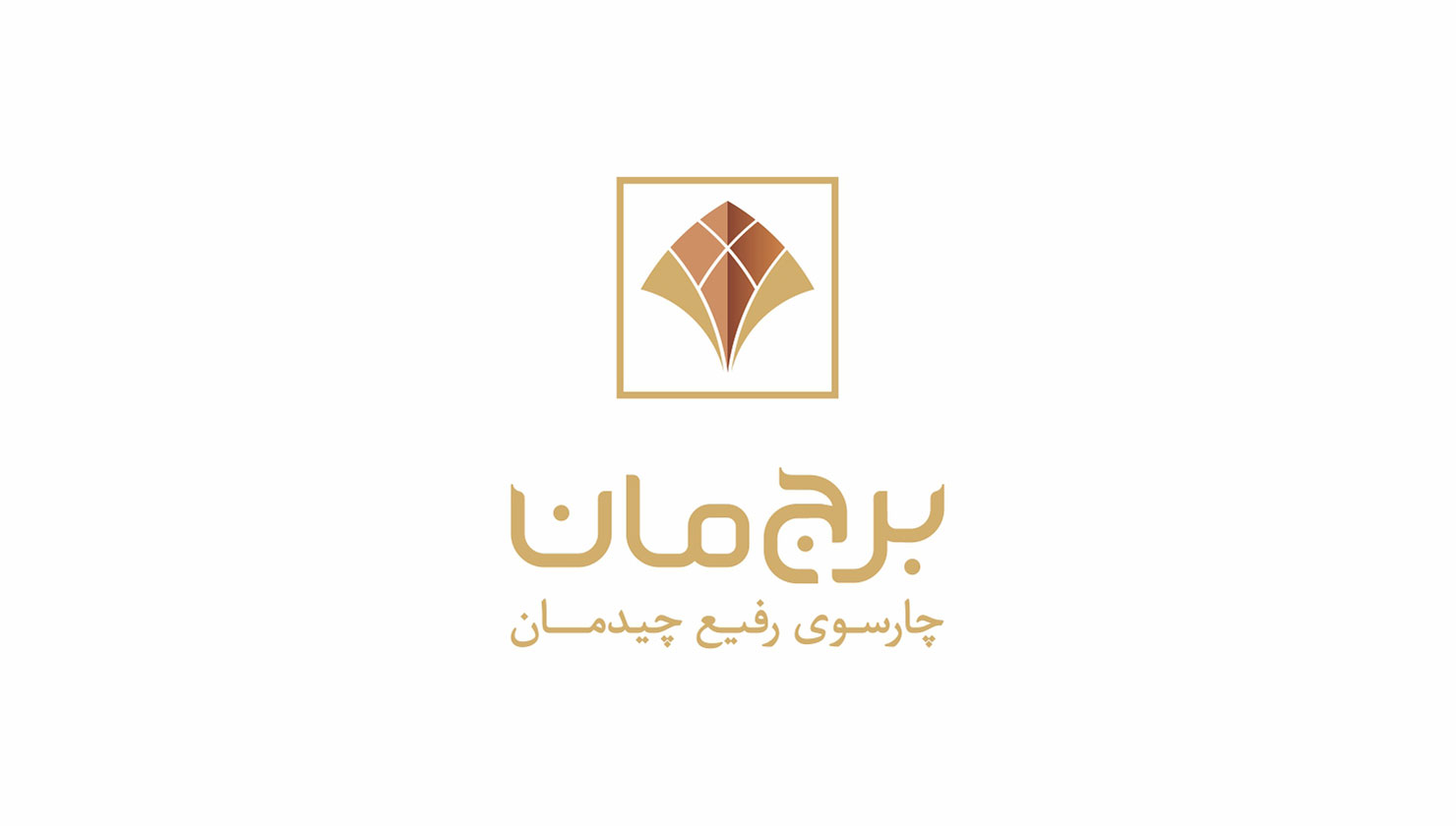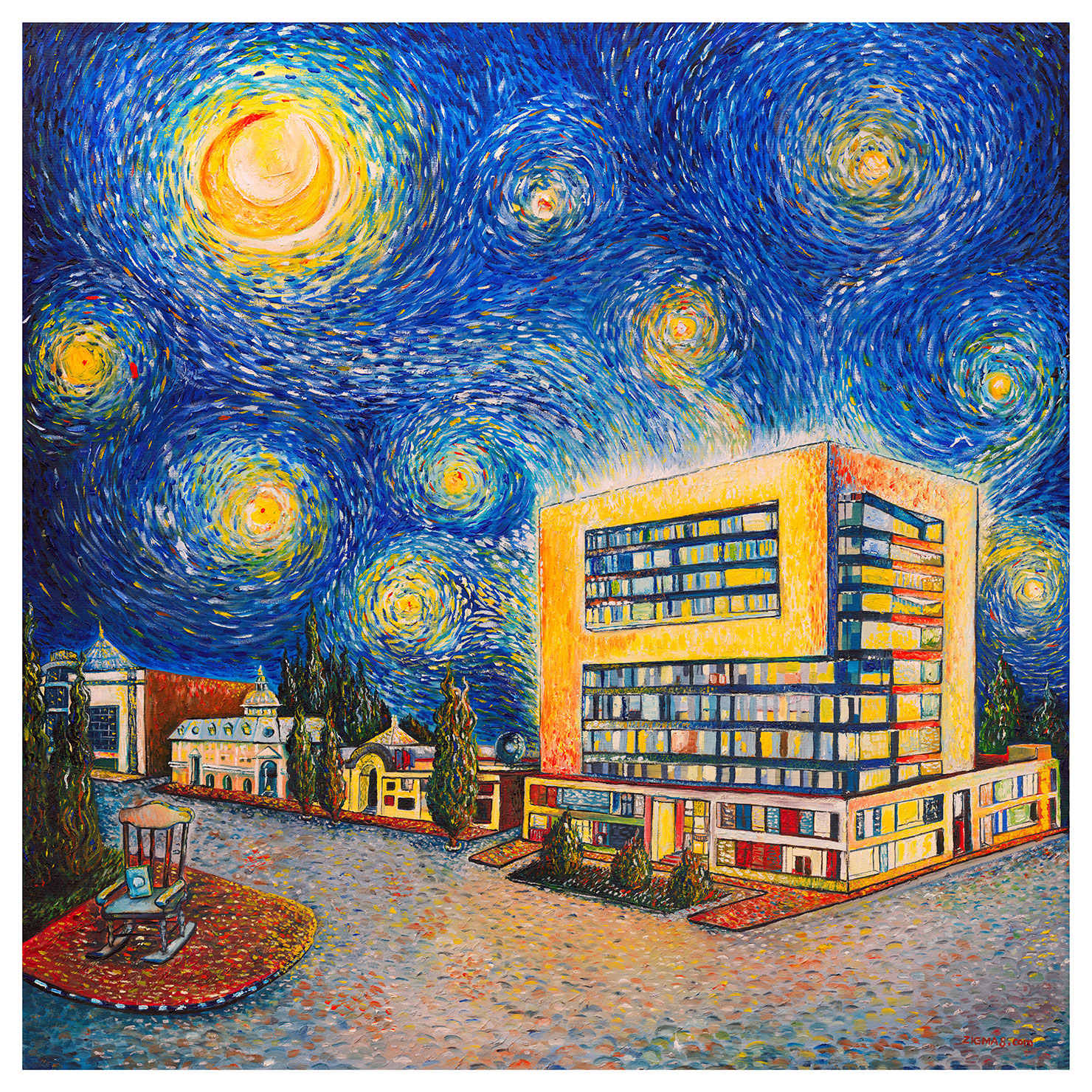 When Borjeman approached us, they weren't Borjeman. Our first, and most important solution for the entire brand creation project would be the name for the complex. Although the complex would look to be the beating heart of interior design in Iran, the upper floors were to be rented as offices. This would mean that we would need to be aspirational while avoiding direct references to the interior design market.
Marketing solution for an Iranian real estate
"Borj" is a shared word between Persian and Arabic, translating as "tower". The word elicits prestige, what with the connotation of various building with a similar name in Dubai. "Man" (pronounced with a long 'a'), is the grandiose word for, "ours". When combined, these words conjure prestige, while also lending much creative play for our other copy related solutions.
Brand identity creation in Iran
We developed a visual identity to build the brand image, using prestigious old Persian iconography and amplifying the look to represent a grand tower. To help promote the complex we created a campaign that melded grand Persian history with a modern European-art feel. We then created collateral such as 3D fly-throughs, video advertising, brochures and gifts, which were sent to players in the market. To top it all off and to prove that we truly are one of the top full-service advertising agencies in Iran, we took care of all production and media buying.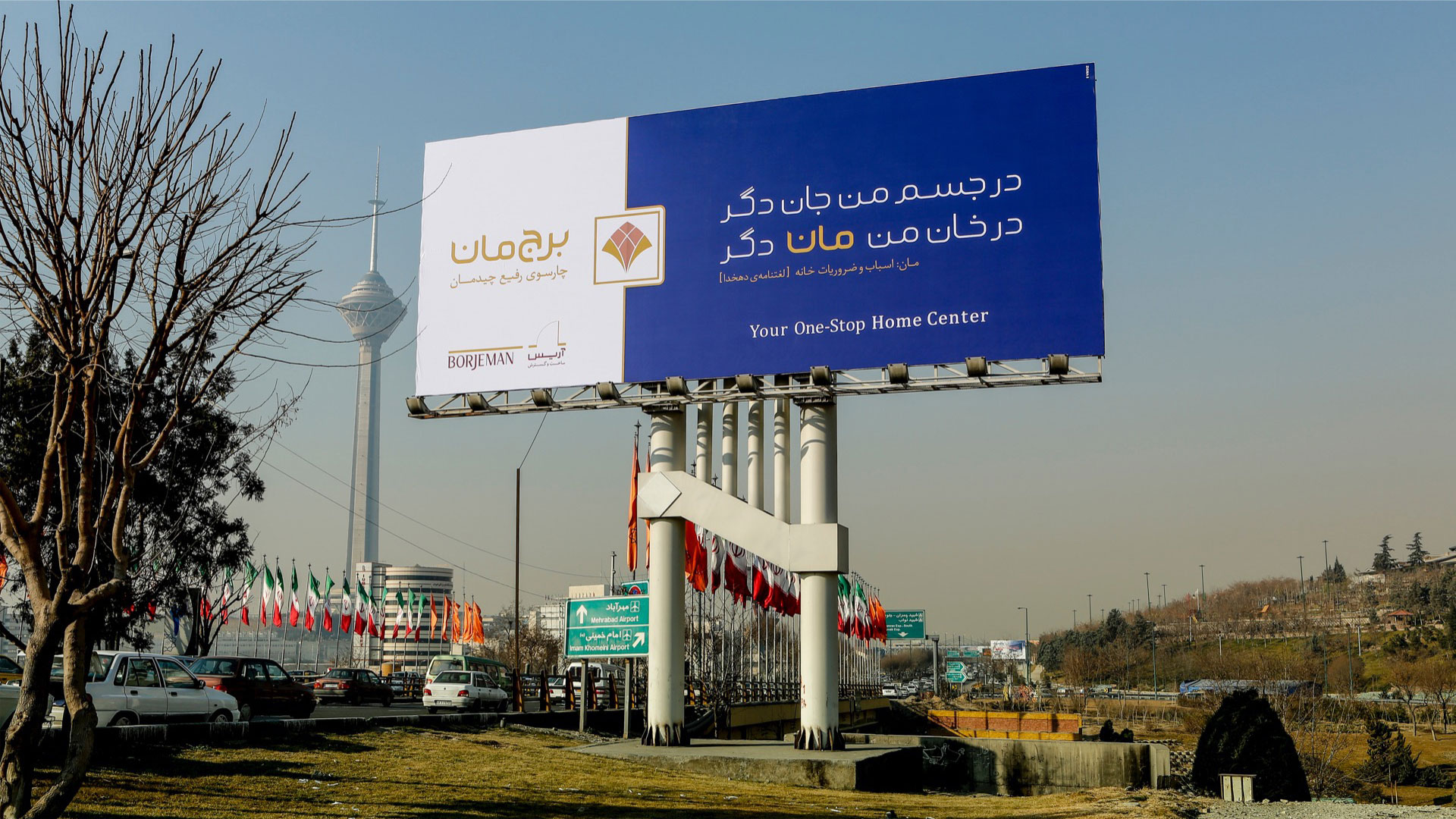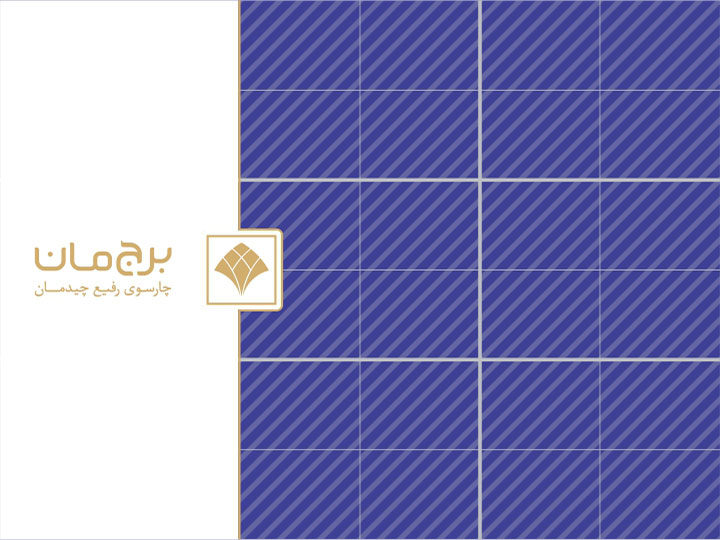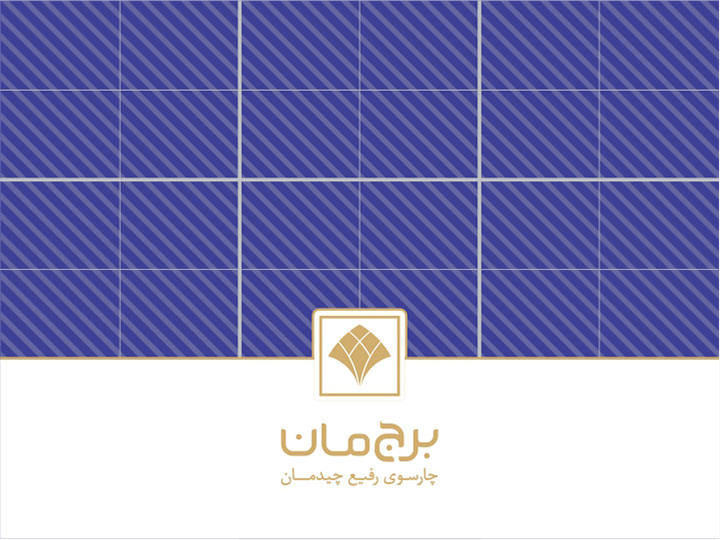 Aside from the complete A-Z brand solution, we won more than our client's business. Iran's prestigious Simorge Awards—honouring the best in all things print—chose us as a winner for Borjman's brand material. It was a pleasant surprise that an award which would normally go to one of the Iran's top print houses, came our way. The true honour, however, was to be able to provide a comprehensive brand identity solution for Borjman — one that helped positioned Borjman as the one-stop-wow, towering above the one-stop-now.