Today, popular brands are known for more than just a logo and a set of specific colors. Successful businesses have stories and personalities that encourage a deeper and lucrative relationship with their audiences. To create a consistent experience for customers, brands need to blend every element seamlessly across a range of media.
A brand feels mature and functional once it figures out its visual and verbal characteristics. All these will outline the goals, manifesto, and marketplace position for the business in the near future. This is how things started with HEIMISCH.
HEIMISCH is a Danish brand with Danish engineered home appliances products. They contacted us when they were looking for a clear concept to define their brand with a holistic brand identity toolkit and set of design guidelines. At Zigma8, the creative advertising agency based in Iran, we decided to apply strategic thinking to the HEIMISCH marketing plan in Iran and shape its reputation in the new country and market.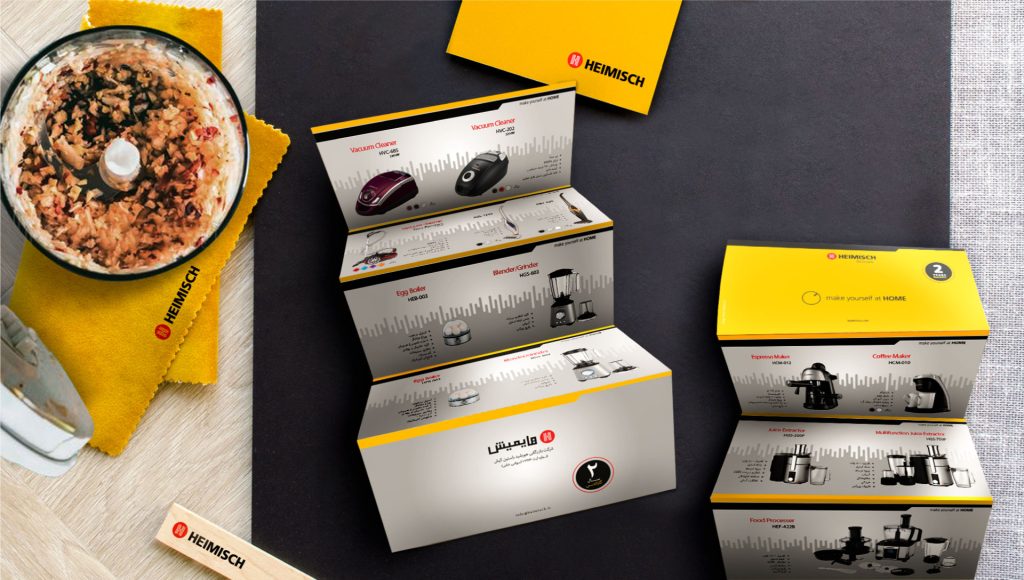 Brand Identity Guidelines in Iran to Implement a Perfect Marketing Strategy
When it comes to producing a strong brand identity, Zigma8 aims for consistency. Transforming a business from an idea into a household name needs careful attention to detail and a strict focus on making the underlying essence of the brand feel familiar to the target audience.
At its simplest level, brand identity is all about other people's perceptions of a brand. These thoughts come from an insight into everything from the logo to the brand story and even the social media marketing campaigns.
Zigma8 dug deeper and found the brand's real essence: "the warmth of a homely feeling." Therefore, we decided to embody this idea throughout each and every communication point of the brand. Our goal was to create a branding plan in Iran by which HEIMISCH would keep thriving and growing.
HEIMISCH Branding Identity Toolkit – Brand Localization for Iran
Since the brand's name can be translated to English as "homey," we decided to develop the brand essence around this idea. We at Zigma8 | 360° creative communications defined all the elements and environment in which they would reside. Then we started to choose a palette that resonates both with the brand and the message. The result was a combination of warm and welcoming colors based on Germany's flag, including red, black, yellow, plus white to soften the mood. We wanted Heimisch to be known for its homely nature, the convenience that it offers by telling people to make themselves at home.
By carefully considering the sign and size process, we decided to use three main elements for a perfect logotype; alphabet (Brand's Name), waves (Life's mobility-Life Pulse), and circle (Daily Routine-Life Symbol). Combined, we had HEIMISCH's perfect logotype design that perfectly matched the bigger idea of the brand. We came up with an honest message; "make yourself at home." Easy, friendly, and lovely was the purpose behind this slogan for HEIMISCH.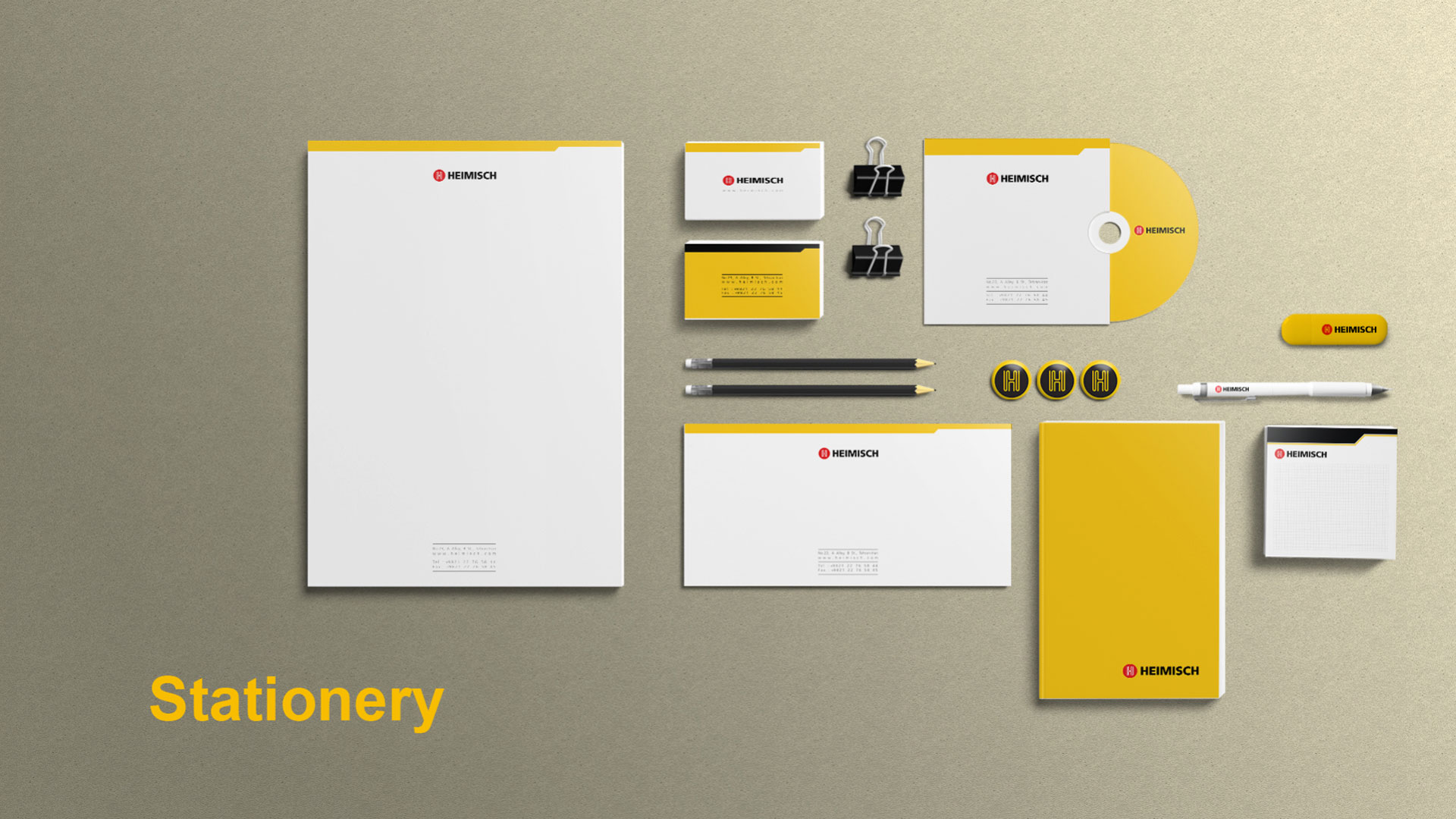 Packaging Design in Iran to Impress Local & International Customers
Besides delivering the brand identity guidelines, we created a similar sign for the products' packaging. A lot of subconscious things go into the average consumer's choice of a product. We aimed for an effective packaging design that understands consumers and satisfies them that they are making the right decision while still appealing to emotion or preferences. Innovation can make all the differences, so we created the best packaging design for every Heimisch product individually, which involved all the necessary elements and information.
Finalizing the Marketing Plan in Iran for HEIMISCH
For the final step, we targeted designing point-of-sale materials as a part of the launch campaign. We created every detail of the brand guidelines from the theme design element to specify an index to portray it professionally. We also designed guarantee signs and symbols, visit card adjustment, and the manual for each product.
HEIMISCH was able to seek results from adding all the featured elements into a comprehensive communication solution as part of an integrated marketing plan in Iran, consisting of TVC production in Iran, designing brochures, developing websites and stationery sets.
At Zigma8, we implemented perfect brand identity solutions in Iran, allowing them to stay fresh in the growing competitive landscape. Check out our Works to see how our marketing and advertising plans encompass everything from the visual impact of a business made through logos and colors to the verbal identity pursued through messaging and communication.
With the right branding solution in Iran, we ensure that your brand is recognized for its differentiators and values. Look at Zigma8 services and show a way to evolve your company and help you outshine the competition.