In the era where marketing beauty products solely depends on physical attractiveness, Zigma8 has accepted another challenge to help a new company launch its line of beauty products in Iran despite all the restrictions and regulations existing in the field.
Since practice makes perfect, all these experiences, trial and error have led us to achieve a level of proficiency that cannot be thought of in any class. Zigma8's team of experts use positive effects, consumer expectations, dynamism, and trustworthiness to promote a beauty product in a limited society which brought us the ACEF gold prize in Retail Touchpoints and Merchandising category for effectiveness.
The Moringa EMO brand launch campaign started when PergasTeb, a famous health and beauty company manufacturing the French brand La Farrerr in Iran, decided to introduce a new line of oil-based beauty products containing the Moringa tree. Once the project was offered to Zigma8, there were two obvious "NO" in our way! One, we were not allowed to use attractive models, especially women, to highlight the effectiveness of the products. Two, the special feature of the products aka. The Moringa tree was not beautiful enough to be maneuvered on.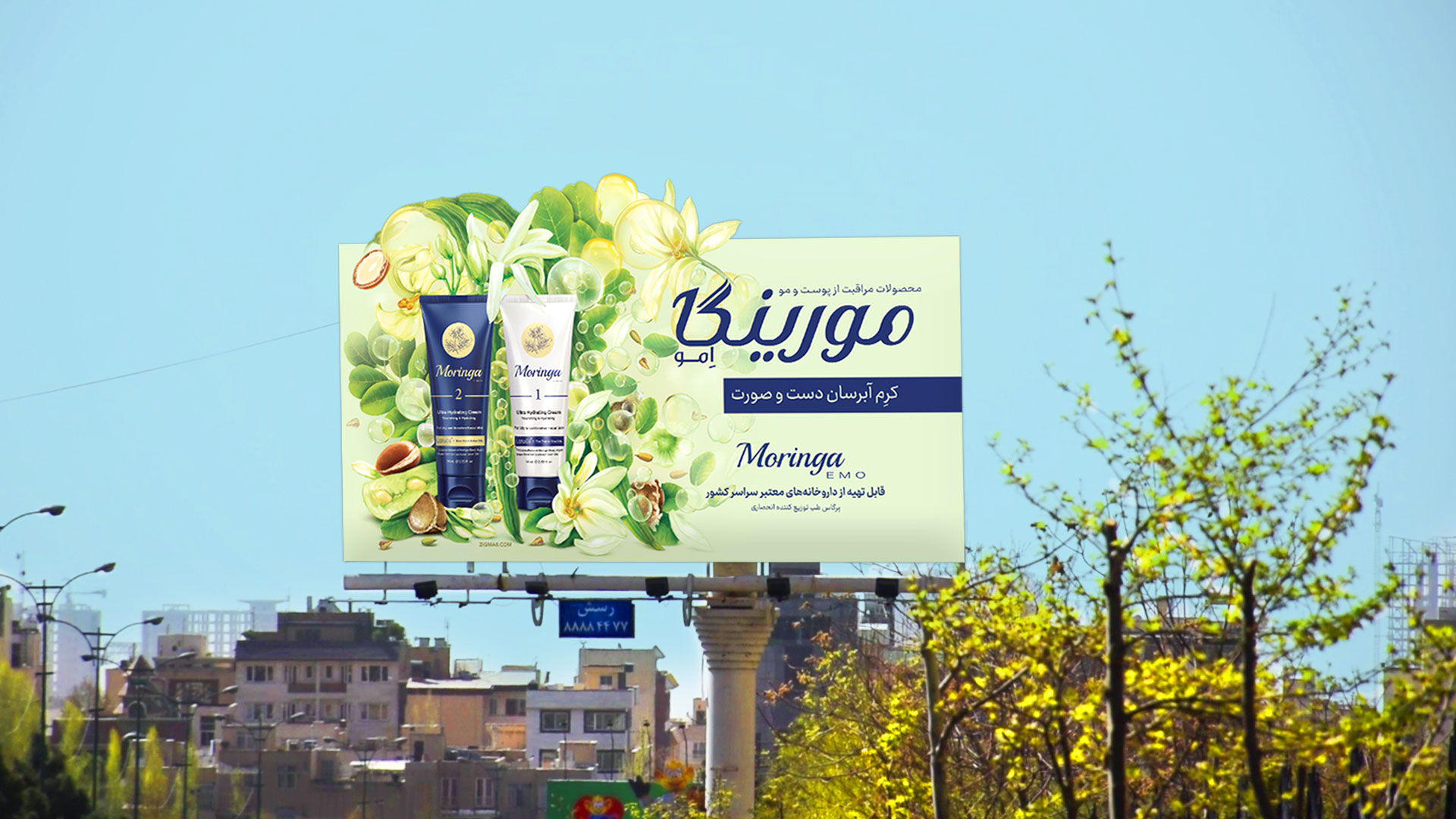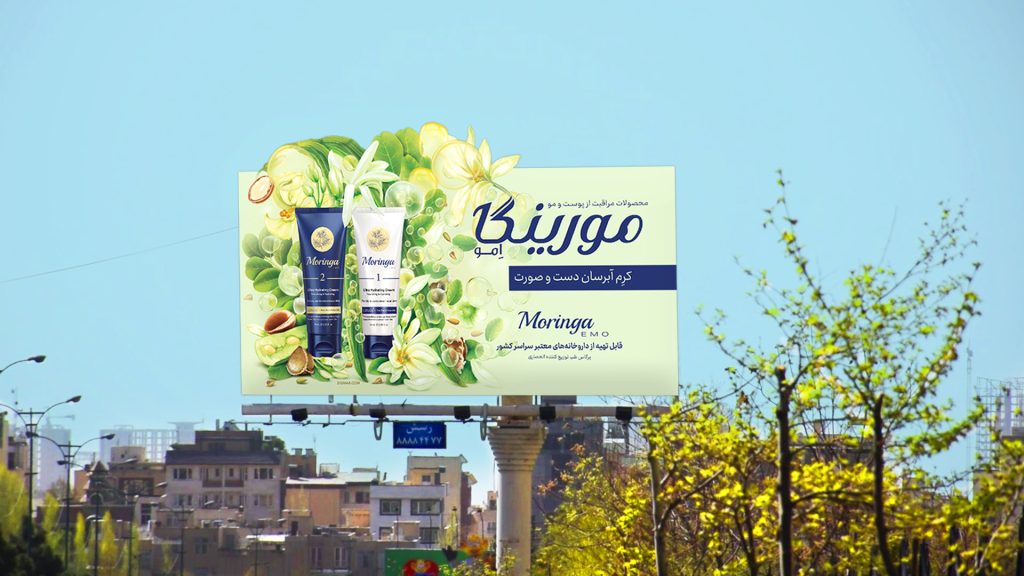 Our job as a branding and advertising agency in Iran is to create a unique brand story and help a brand reach an accepted level of perfection in its relationship with the consumers or target audiences. Therefore we opted to build a brand story that was able to satisfy the eyes of consumers and be appealing to them through groundbreaking visuals, content, and sensation. 
We also helped the brand through the naming process which ended up in Moringa EMO (Exclusive Moisture of Oils). Next, we went for creating a comprehensive brand story offering positive effects to enhance purchase intentions, brand attitudes, consumer trust, and loyalty. We used the symbol of the products, the Moringa tree to be a manifestation of beauty, health, and flawlessness. We beautified all the detailed ingredients of the products with the help of our magical graphic designers in order to create a set of artist images. These blended with inspiring and motivating words have become the true embodiment of the whole Moringa EMO brand launch campaign.
This project consisted of 360° ATL and BTL strategies covering brand book design, customized visual design, outdoor advertising, TV/Radio commercials, and billboards. Eventually, all these tireless efforts led to consumers welcoming the brand warmly which was the ultimate goal of the project. The international endorsement for the Moringa EMO project started by winning the gold for Zigma8 in the video content category and FMCG sub-category of the content marketing & creators awards (CMCA) 2021 and Most Admired B2C Marketing Campaign in Asian Leaders Awards for Branding, Marketing, and CSR 2021. Moreover, this brand launch campaign in Iran won the gold ACEF Global Customer Engagement Award in the Retail Touchpoints and Merchandising category for its effectiveness.