Successfully Selling Socially for Synergy Global Forum 2017
On February 20th this year, Tehran's Milad Tower Conference Centre played host to the Global Synergy Forum 2017 — an event that brought some of the world's most prominent speakers on business together with Iran's budding business community. For this year's event — Iran's largest business event to date — the organizers trusted the task of event branding, marketing, and live social media broadcasting to us at Zigma8 Advertising Agency, a task that we both delivered with speed and precision. But how exactly were we able to sell out an event of 2000 seats within two weeks, using only a social media advertising campaign, and do so without a large team or budget?

For us, there was a simple solution, by marketing through Telegram — Iran's hugely popular messaging app — we were able to specifically target our audience by sharing content across related channels. To give you an understanding of its popularity, Iran's prominent tech news site TechRasa recently reported that the app is used by nearly 80% of Iranian and boasts over 40m downloads according to the app's founder Pavel Durov. Such is the power of this app, that the business channels we selected not only offered exceptional prices relative to other such media but allowed us to gain over 78,000 unique views with just one of our shared posts. With this and other posts, we were able to deliver one of the most successful digital advertising campaigns in Iran to date. Having said that, this is only half of the story for digital agencies in Iran like ourselves —creating engaging content to both attract our Iranian audience and to encourage action proved just as important in achieving this task.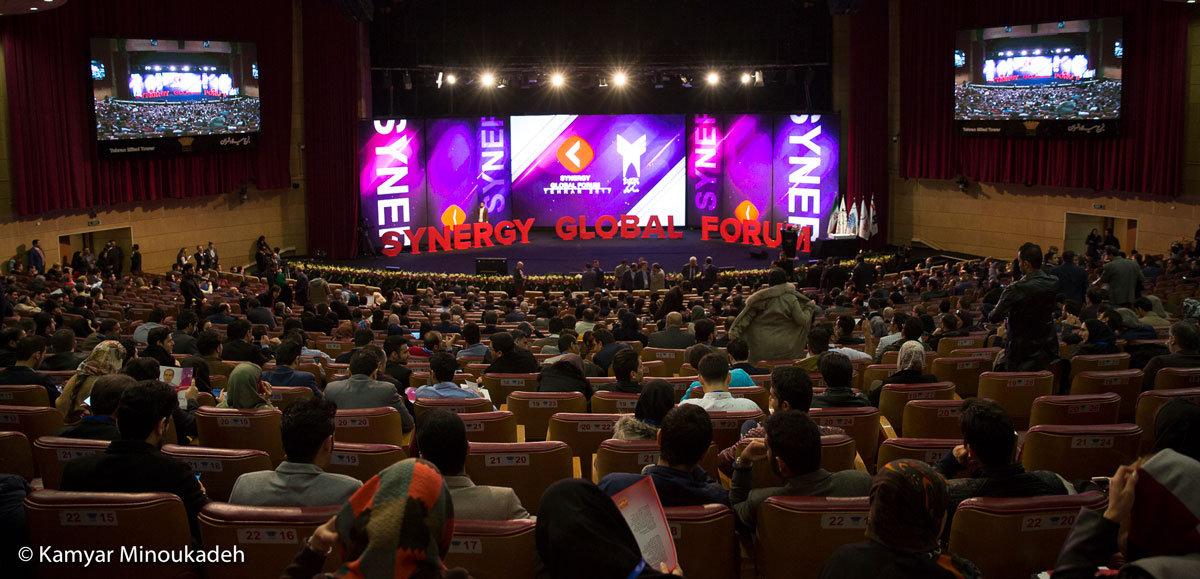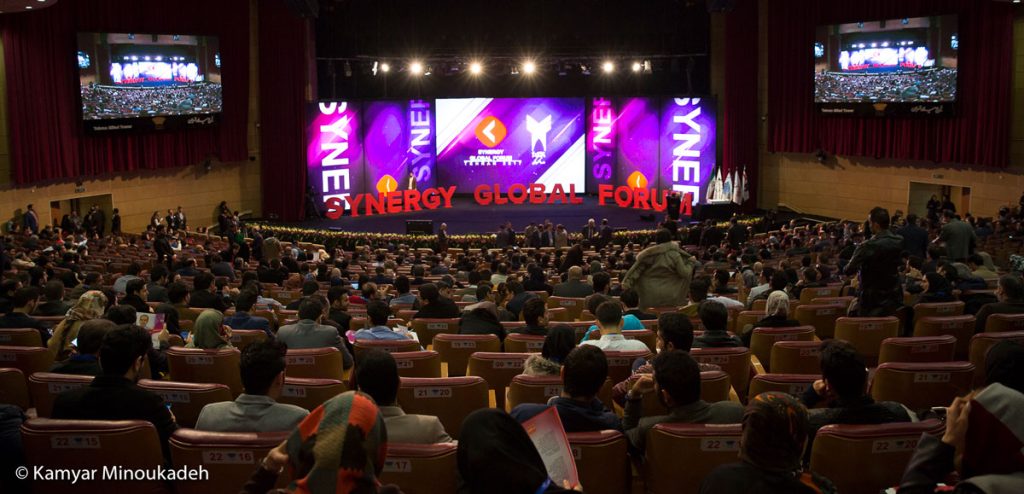 To get us started, we first established a functional Telegram channel — one that not only helped inform the audience but one that could also direct sales. Using a carefully defined strategy we set about pre-populated the channel with original content as well as adapted content so as to tease the viewers with images and videos while feeding them posts that they'd be keen to share. In a sense, this allowed us to get the word out virally, something that many social media management agency in Iran could only dream of.
Having successfully helped sell out the event as the dedicated marketing agency in Iran, we kept the increasing number of Telegram channel subscribers engaged with further content related to the event and its speakers. Not only was this a very effective way of communicating with the followers, but it was a perfect way for us to build hype as well as build the Global Synergy brand in Iran.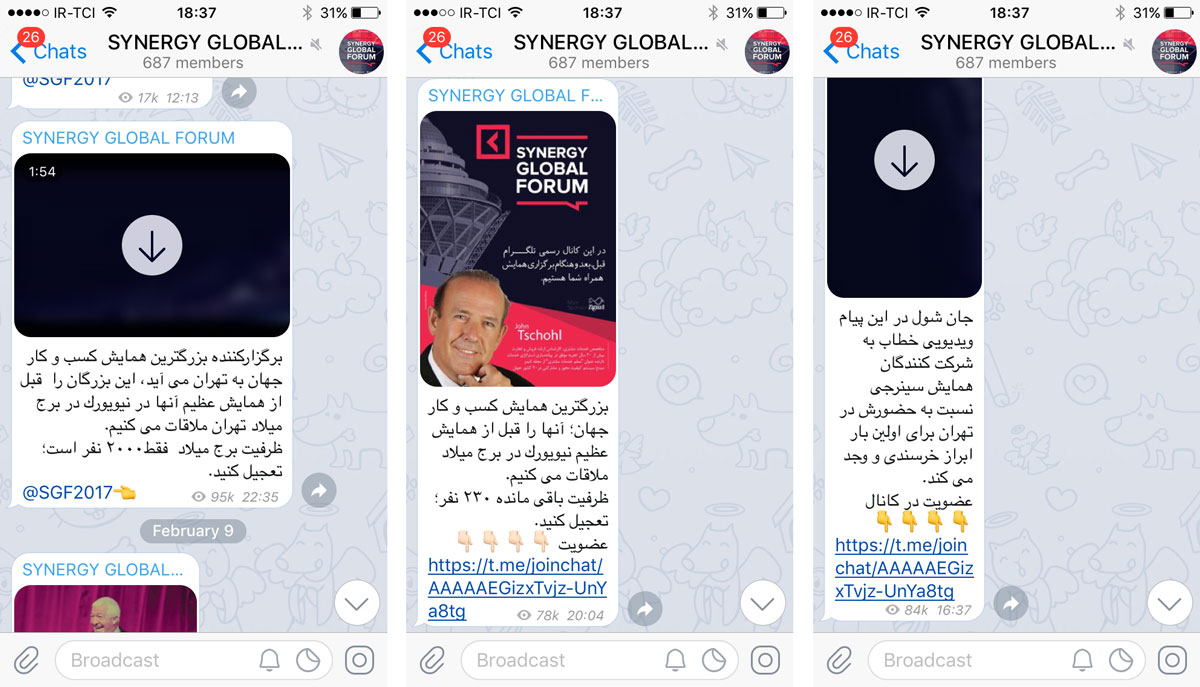 Like any top marketing and advertising agency in Iran, we took to using a variety of social media platforms to broadcast live from the event. To do this we created branded templates to be used by our dedicated content management team, a team that performed the excellent task of capturing highlights throughout the day and broadcasting them across the chosen platforms. By using this approach we were able to also inform many others that were interested in the event but weren't able to attend. Using these popular social media platforms, including Instagram and Aparat – Iran's equivalent of YouTube – we were able to link to the guest speakers while also linking to the subject matters by using hashtags. But we didn't stop there — yes the day reached a successful conclusion, but our work was not done!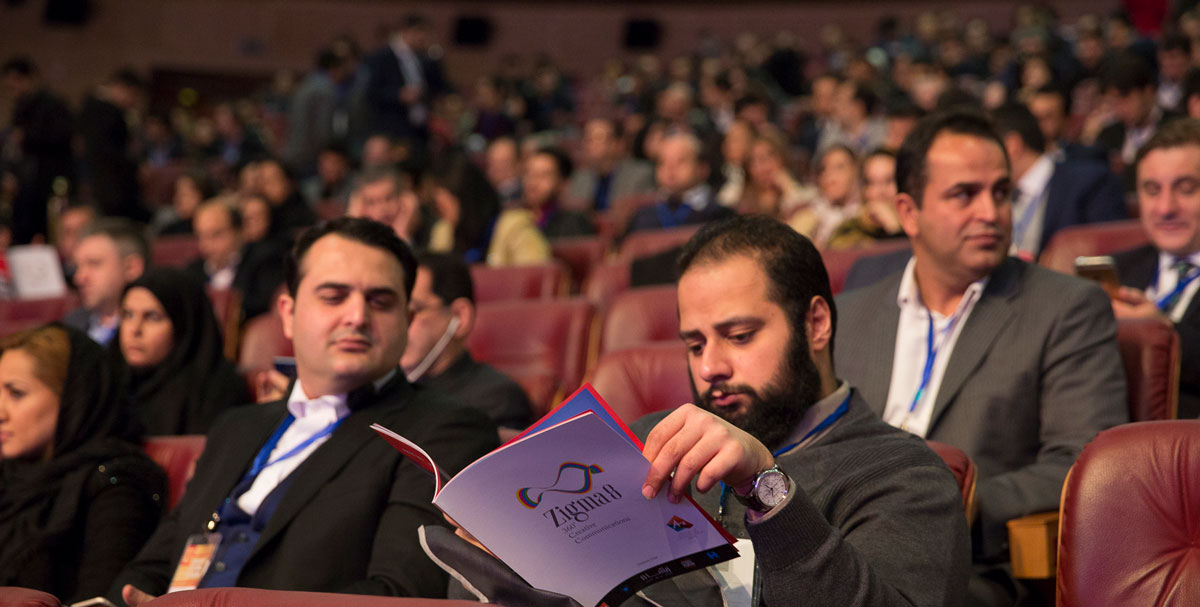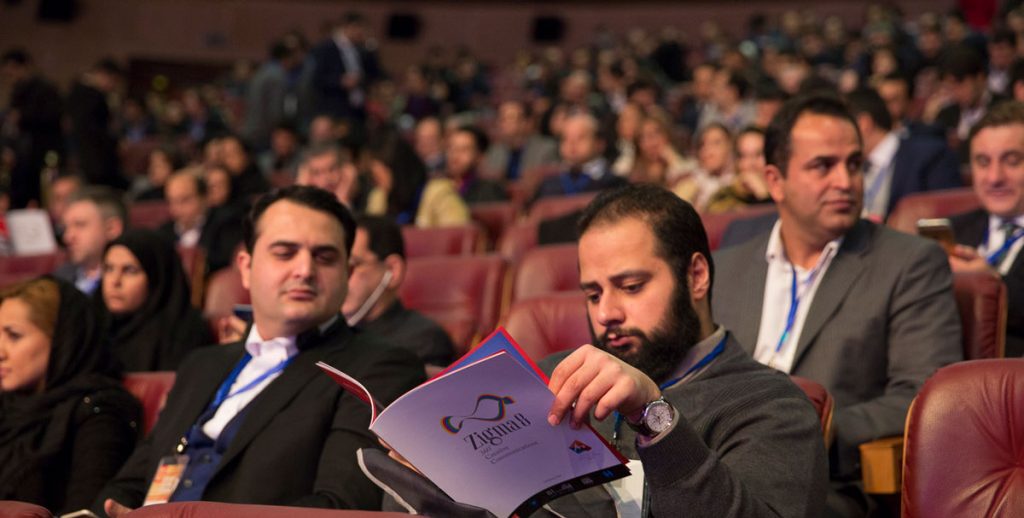 The final phase of our Telegram content marketing plan was to follow-up with more detailed content related to the speakers and their talks. In doing this we allowed the channel's followers to continue to benefit from what was a hugely successful event in Tehran — an event that we at Zigma8 would prove that big budgets and big teams don't necessarily add up to big results.
As the event day drew to a conclusion, the Global Synergy University kindly gifted Zigma8's CCO, Dr. Mir Damoon Mir with a trophy as a thank you for the job of branding and marketing for the event. For our team as a whole though, the big prizes came in the form of compliments from each of the guest speakers in recognition for the hard work put in.