According to the American multinational technology conglomerate Cisco, 80% of all internet traffic will be video by 2019 — up from 64% in 2014. One might wonder if, without its national restrictions both on internet speed and content, online advertising in Iran could increase above that. Either way, the trend globally is undeniably in favor of video consumption coming through digital devices, and via the increasing number of online platforms delivering them. By this, we don't just mean a switch to viewing traditional TV through digital boxes, but rather social media, on-demand services such as Netflix or Amazon.
Prime as well as sites such as YouTube and it's Iranian equivalent, Aparat. In fact, this so called "Iranian YouTube" is quite in-demand itself — recently being ranked as the 6th most popular site in the country and previously having reached 3rd place. Yet with these big shifts in media consumption, how will brands, advertising agencies and media buyers in Iran have to adjust their approach to continue to find and appeal to consumers?
This global shift in means of consumption is certainly a welcomed one for both content creators and viewers, who now gain more control over what gets seen, when it gets seen and how it's monetised. For these two groups they gain access to either a wider range of content or wider ranging audience, but for the traditional broadcasters the shift could well prove problematic. In America these conventional broadcasting organizations are experiencing traditional TV watching by viewers aged 18 to 34 fall by around 4% year on year since 2012. Although we don't expect the traditional means to die out any time soon, the inability of the broadcasters to adapt and keep up with the trends is likely to seriously effect them.
Aparat is a website run by the Iranian based company SabaVision and has adapted well since its launch in February 2011. Of course, the website has benefitted hugely from the national restriction of its would-be competitor YouTube, but with the addition of the sub-brand AparatKids and their dedicated app, they are not looking at losing any ground should those restrictions be removed. "On daily basis, Aparat has 6+ million video plays, 6+ thousand video uploads, 25+ million unique visitors per months and 5 million on Aparat app", reported Iran's online English language tech news site TechRasa last year – showing just how well Iranians have embraced such a service.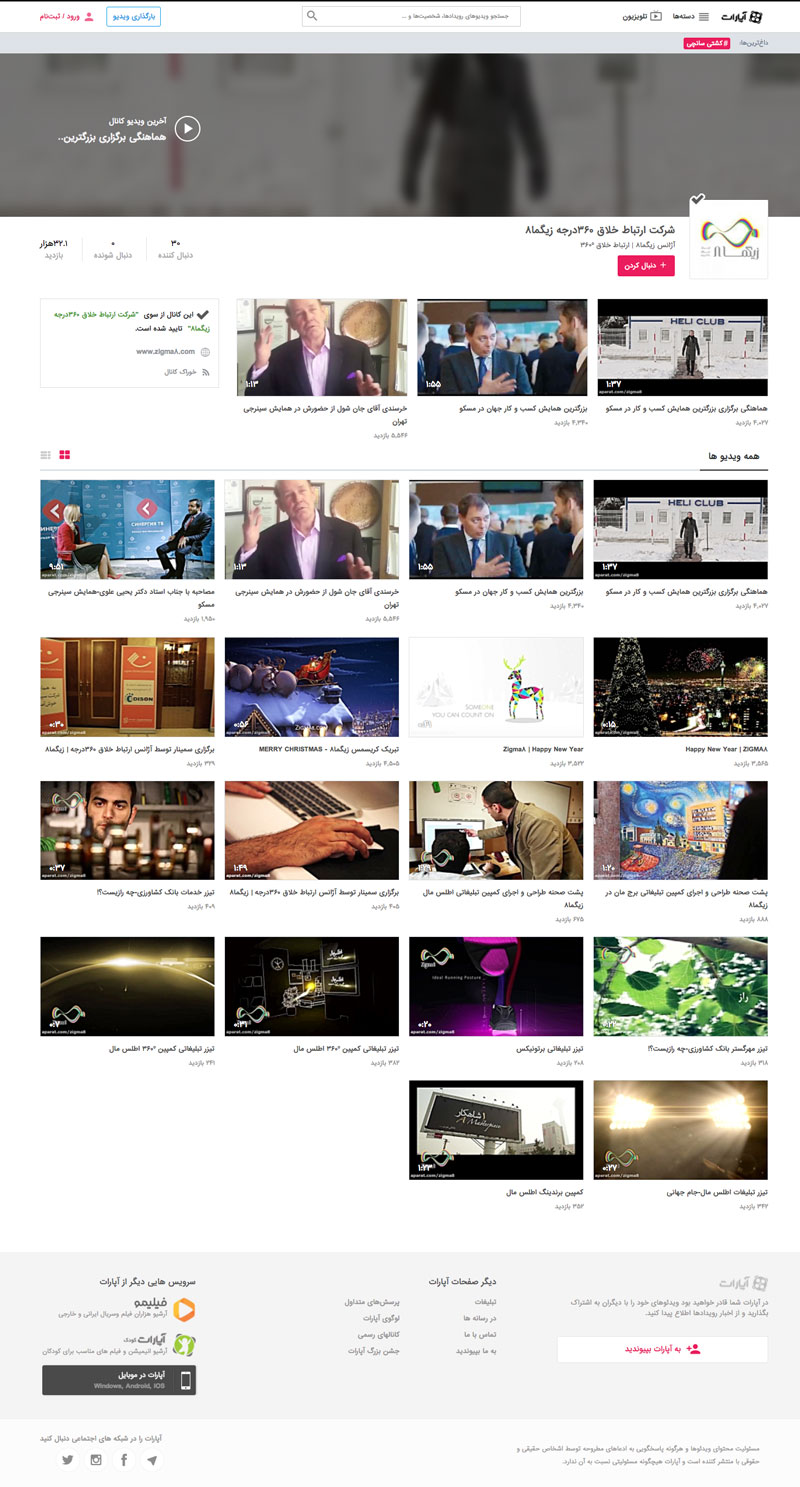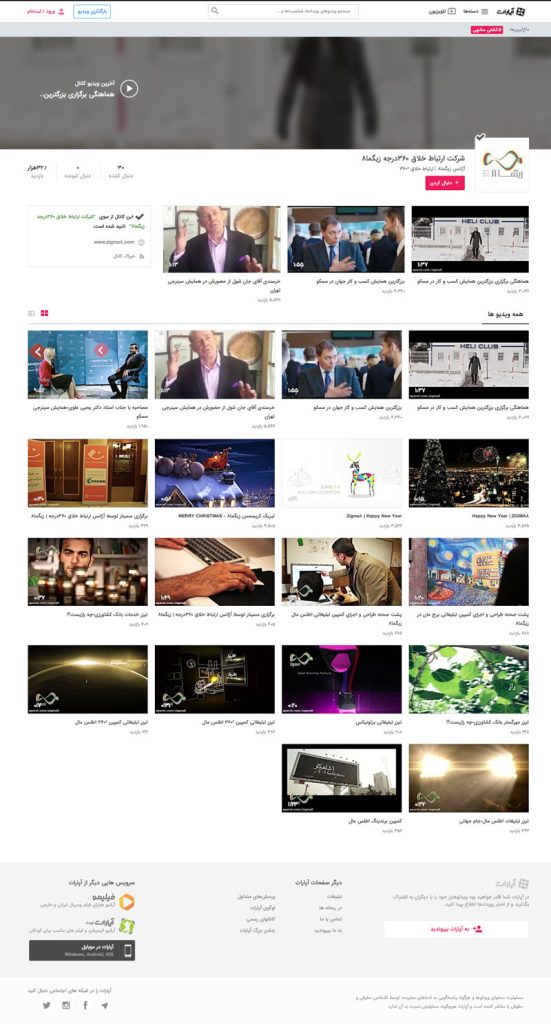 For top advertising and marketing agencies in Iran such as us at Zigma8, SabaVision provides a variety of advertising opportunities alongside videos known as USG (user-generated-content) on Aparat. These are conventional pre-roll targeted banner ads, post-roll CTA (call-to-action) banners or 'Aparat Video Boosting' technology, that simply places videos in front of the most relevant audience. Along with these more familiar advertising opportunities, SabaVision also offers 'Aparat Premium Content', whereby the company produces content exclusively for Aparat users such as full premium content sponsorship, endorsement, and product placement to branded entertainment. Such services according to SabaVision have impressively, "reached more than 20 million unique views so far".
The benefit of using such advertising opportunities here in Iran are that we — both the advertising agency and our clients — can better target advertising messages to specific demographics. Not only does means that we can potentially save money by reaching a highly target audience and at the right time, but we can also monitor how well we're doing it — something not so easily conducted with conventional broadcast advertising.
Like with any tool though, the results can be very different depending on who's using it and this is where you and your brands need a top advertising agency to help define the audience and the message before developing and delivering it. This is where we at Zigma8 | 360º Creative Communications come in, having been the communication solutions provider for our clients and getting results that add up both off and online. So if you're looking to make a big impact across social media or any other digital domain, get in contact and we'll show you how we can bring all this together and make you an in-demand brand, organization or individual.