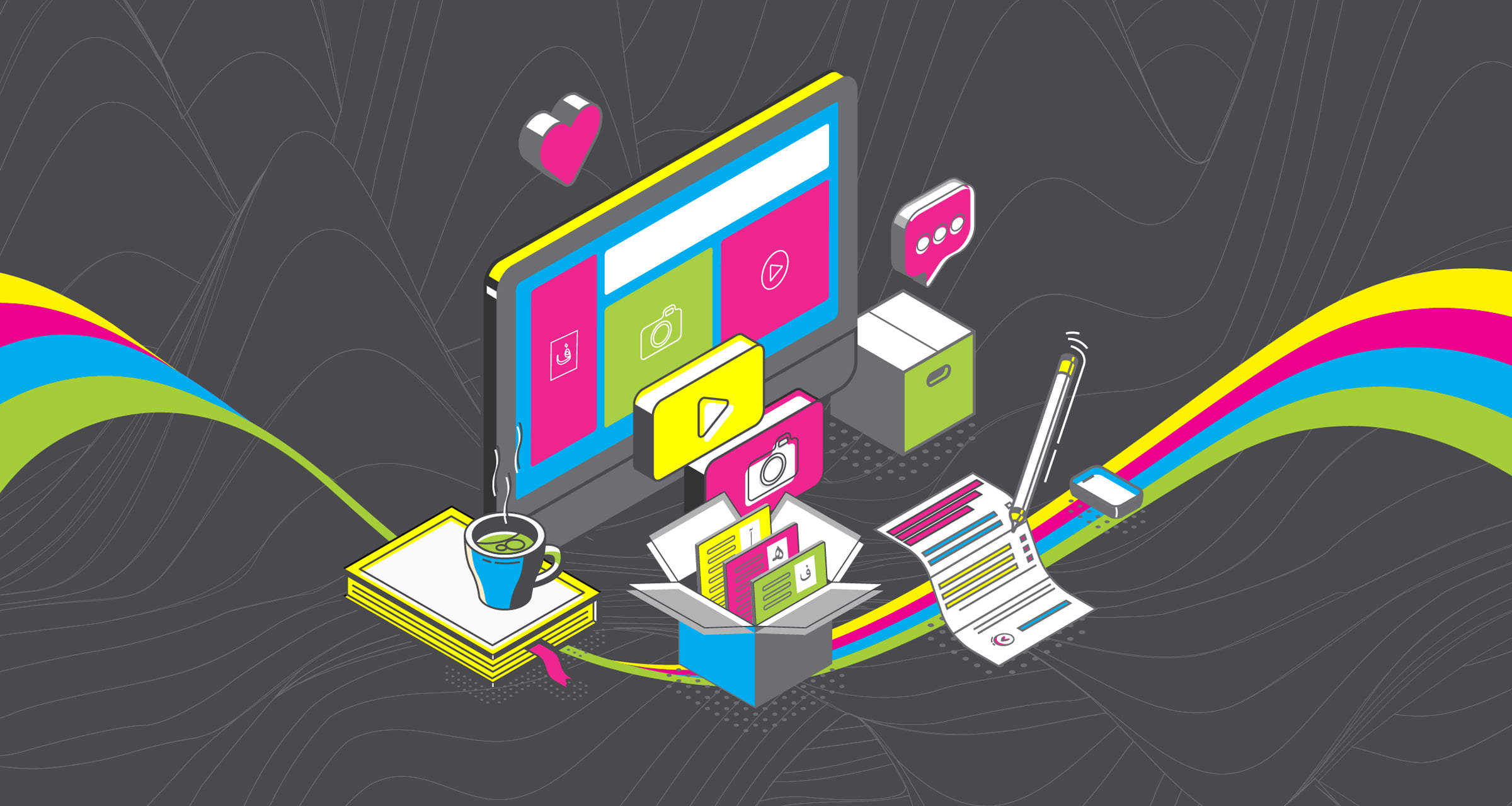 How content creation in Qatar can bring you new customers?
The way you design your website, images, colors, and fonts have a significant duty in making your brand and attracting users, but you can't deny the vital role of content creation in Qatar, because it makes users interact with you and get more information about your products and services.

keep in your mind that the visual design of your website can impress your users at first glance but it is the digital content that motivates them to decide and choose the products or services.
It is extremely vital to tell the story of your brand due to the fact that it will build a commitment and will inform your users about the history of your brand. There is no doubt that content creation in Qatar is the main step of telling your brand story.

The point is, images can't deliver the whole message alone. Consider uploading an image to your website without any words to explain. Will the users understand the point of this image?
We examine your customers' behavior in the digital world so we can understand which kind of content creation they prefer and on which platform they would like to see that content.
Afterward, we optimize the content, develop it, and share it on a variety of popular platforms and social media networks to make the content viral and also increase your audience.

To be clear, content creation in Qatar is more than just some words and sentences. Zigma8 advertising agency's content writers, designers, developers, and video artists mix local insights and taste with world-class knowledge to make your content unique and excellent.

Content creation in Qatar can contain meaningful, engaging, and eye-appealing content that can be combined with the psychological rule of visual communication. In addition to content creation in Qatar, our designs help your audience better understand what you mean and encourage them to prompt an immediate response.

And as a final point, the main purpose of content creation in Qatar is to attract new and also returning customers. Content marketing strategies in Qatar give away high-value digital media for free. Content creation in Qatar establishes your brand's thought leadership while providing users with the information they need to make a purchasing decision.
Zigma8 advertising agency has a social media content creation team that design a complete social media strategy based on your brand identity and implement all the practical and effective tips to provide you with a targeted social media marketing plan in Qatar.

If you are a company or a firm that is seeking a content creation agency in Qatar, we are right here to help you and give you our advice. Just send us an email here or have a look at our services and works page for more details.