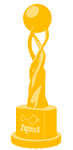 GLOBAL customer engagement
event & Promotion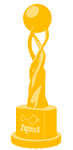 GLOBAL customer engagement
Experiential marketing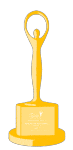 CONTENT MARKETING AND CREATORS AWARDS
Best Social Media Content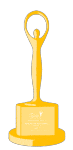 ACEF Asian Leaders Awards
Most Admired B2B Marketing
ASIAN LEADERS AWARDS
Best Media Relations / PR Campaign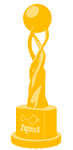 GLOBAL customer engagement
most admired btl agency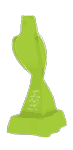 IRAN ADVERTISING
FESTIVAL AWARDS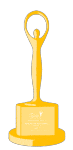 ASIAN LEADERS AWARDS
CAPABILITY AWARD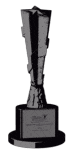 CMCA
CONTENT MARKETING & CREATORS AWARDS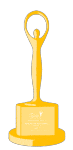 CONTENT MARKETING AND CREATORS AWARDS
Video Content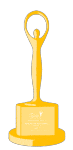 CONTENT MARKETING AND CREATORS AWARDS
Grand Prix Award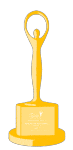 CONTENT MARKETING AND CREATORS AWARDS
Product Launch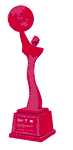 SYNERGY GLOBAL
FESTIVAL AWARDS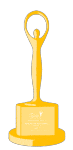 CONTENT MARKETING AND CREATORS AWARDS
Brand Launch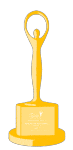 CONTENT MARKETING AND CREATORS AWARDS
Brand Packaging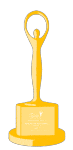 CONTENT MARKETING AND CREATORS AWARDS
Brand Identity Design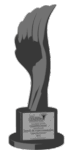 ACEF Asian Leaders Awards
Best CSR Event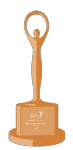 ASIAN LEADERS AWARDS
MOST ADMIRED B2C MARKETING CAMPAIGN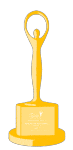 ASIAN LEADERS AWARDS
MOST EFFECTIVE USE OF SPONSORSHIP AND EVENT MARKETING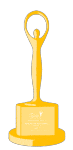 ASIAN LEADERS AWARDS
MOST ADMIRED BRAND MARKETING ACROSS ASIA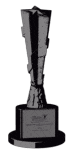 ASIAN LEADERS AWARDS
Most Admired Branded Content
ASIAN LEADERS AWARDS
Most Admired B2B Marketing
ASIAN LEADERS AWARDS
Excellence in Corporate Reputation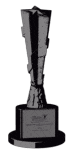 ASIAN LEADERS AWARDS
Best Corporate-Community Partnership
CMCA
PR CONTENT MARKETING & ADVERTISING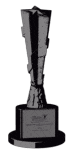 ASIAN LEADERS AWARDS
Best Environmental Behaviour Change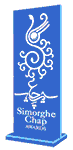 IRAN PRINTING
FESTIVAL AWARDS
ASIAN LEADERS AWARDS
Best Social Media Campaign
CMCA
SOCIAL MEDIA CONTENT LINKEDIN
CMCA
WEBSITE CONTENT MARKETING & ADVERTISING
CMCA
VIDEO CONTENT MARKETING & ADVERTISING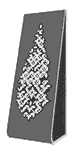 SARVE NOGHREIE GRAPHIC
FESTIVAL AWARDS
CMCA
GRAND PRIX AWARD B2B BRANDED CONTENT
CMCA
GRAND PRIX AWARD BEST CONTENT STRATEGY
CMCA
Agency / Client Content Marketing Partnership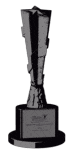 ASIAN LEADERS AWARDS
Social Impact Award
CMCA
Most Admired Agency for Content Creation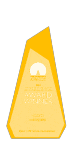 WEB EXCELLENCE AWARDS
CORPORATE COMMUNICATIONS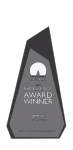 WEB EXCELLENCE AWARDS
CORPORATE COMMUNICATIONS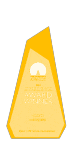 WEB EXCELLENCE AWARDS
BRANDING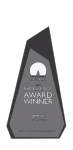 WEB EXCELLENCE AWARDS
BRANDING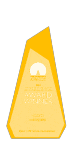 WEB EXCELLENCE AWARDS
MARKETING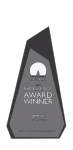 WEB EXCELLENCE AWARDS
MARKETING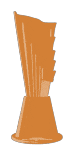 WINA FESTIVAL DUBAI
BRONZE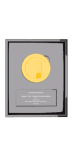 WINA FESTIVAL DUBAI
HONORABLE MENTION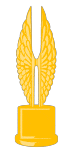 ACEF GLOBAL CUSTOMER ENGAGEMENT
EFFECTIVENESS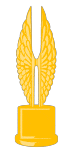 ACEF GLOBAL CUSTOMER ENGAGEMENT
CREATIVITY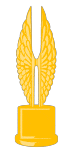 ACEF GLOBAL CUSTOMER ENGAGEMENT
SUCCESSFUL USE OF CSR ACTIVITY
"It's so promising when the values you build are seen by the connoisseurs in the field. The Badge of Top B2B Company in the Middle East awarded by Clutch is sure a peacock feather in the cap of Zigma8."
World-class creative works get noticed
Leila Rezaei
Brand Manager, Moringa EMO
"Zigma8 was great at understanding our objectives for Moringa EMO. They come with a strategy that is completely deep and also very understanding of the target audience's psychology. The strategy showed us a new way to look at media for Iranians. Also, they are very professional and creative because they taught us about the story [method], which I have not heard from my time working with international brands. The strategy helped Moringa EMO get to sales targets before we finished the advertising and also many new shops want the products. We sell out of the products in most shops! Zigma8 is world-class. Thank you!"
Alireza Iranmanesh
Marketing Director, Moringa EMO
"Being professional in essential aspects of marketing shines Zimga8 from the others. Their knowledgeable team with hardworking and problem-solving attitude helps companies to achieve the best possible results. As a marketing director, I have done a full launch campaign project with Zigma8. The team helped us with the creative launch campaign idea, Key Visuals, media plan, POSM design, and other essentials. Based on the result, the campaign was successful and Zigma8 had a key role in that achievement."
Pantea Khosravi
Senior Brand Operation Manager, MyLady
"Working with Zigma8 was enjoyable, and the event result was even more enjoyable — it was a unique experience".
Negar Sharafeddin
Head of Marketing, Zarrin Roya
"Thanks for the brilliant management of the event. We loved it, and every single person that saw the stories".
Firoozeh Dalighian
Acting Head of Tehran Office, Relief International
"It was a great collaboration. Zigma8 team accompanied us full-time for two days and we were very satisfied with the results. Thank you Mr. Damoon and your very good team."
Vrinda Dar
Country Director, Relief International
"Let's Lift our spirits by seeing this video shared by Zigma8, the agency that helped us in WRD."

Mohammad Ali Borhani
General Manager
TAKDANEH CO.
"Zigma8 | 360° Creative Communications was selected as the best advertising and branding agency amongst other competitors due to the competition our marketing and branding department had designed in the field of creative package design. We congratulate them for the game-changer package design and we are content to have worked with them."
Ahmadreza Alavi
General Manager
KACC (Kaveh Aluminium Can Company)
"We are highly proud to thank you and all your team members for your creative efforts. It was the ultimate professional collaboration for us. Zigma8 worked 24/7, using the latest technology to help launch our 2nd production line in a short notice with world-class quality, best timing, execution, and management. We eagerly hope to have more collaboration with you in future projects."
David Anderson
Group CEO
KACC (Kaveh Aluminium Can Company)
"The opening ceremony was absolutely a fitting tribute to all of us over so many years who put so much effort to make it happen. My congratulations to Zigma8 | 360° Creative Communications to have done such a perfect job operating this event. I think it was a very special event reflecting a very special business."

Morteza Mollanejad
General Manager
MAPNA (Railway Construction & Development Company)
"The dynamic mystery and secret of art have always endowed spirit and soul to the most complicated, sophisticated, and toughest concepts in order to make them absorbing and appealing. MAPNA Railway Construction & Development Company has had the privilege to have its records and abilities perfectly pictured by your creative team enabling these concepts to be perceived not only with thoughts but also with hearts of its audience to suitably introduce the name and the strategies of this organization in railway transportation development of our country. I highly appreciate your effort and collaboration of your team at Zigma8 | 360° Creative Communications for creating an identity system introducing our services and reputations. I deeply wish you more success for the days to come."
Allan Pease
Body Language Expert, Author
SYNERGY GLOBAL FORUM
"It was a creative and novel event. I personally did not expect to see such an out-of-the-box perspective and surprising marketing activity in the Middle East and Iran. I wish Zigma8 | 360° Creative Communications more success in their career."